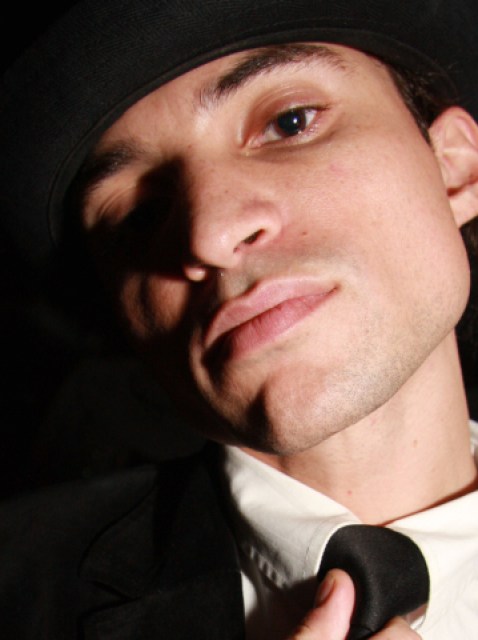 Half of the tag-team behind the MIA's beloved Sweat Records and 1/3 the gang who gives you (((Shake))), Jsin Jimenez has done more for our city than any 10 loudmouths can even pretend. (((Shake)))'s latest craze is the dubstep extravaganza known as Get Low, now in its 10th month at Vagabond. And this Thursday the gang goes lower than it's ever gone before, with a night of all-local DJs. You have been warned.

Aside from Sweat and (((Shake))) and Get Low, what else is Jsin Jimenez up to these days? I started MiamiDubstep.com to help organize and bring attention to the local dubstep scene. You can go there to find events in the area, as well as mixes from local artists. Lately, I've been longing for the fitness of my Marine Corps days, so I'll finally be taking Doormouse and Slim's advice and getting over to the Crossfit 305 gym. If you see me limping around the club, it's their fault.

What makes Miami so conducive to what you do? Flat out, no other city in America parties like Miami. It's full of devoted night owls who support what I do. I've only been here for five years, but it's become my home and a huge part of who I am. I want to see this young city keep progressing, and I love being a part of that. Miami is still a city of wet cement; the impact we make here can last forever.

If you could change one thing about our city, what would it be? I want to see more action. Most of the people who complain about this city aren't doing anything to make it better. The ones who are doing something usually move to New York or LA. People need to stick around and make things happen for themselves. If you have a great idea, try the Knight Arts Challenge. They're doing great things for the arts in South Florida.

If Miami could elect a Night Mayor, who do you think deserves the nod (and why?) Carmel Ophir has my vote. The Vagabond is the beating heart of a scene, and an essential ingredient to Miami nightlife. Carmel cares about each and every person that walks into that club, and it shows.

When you're not hosting your own nights or running the record store, where do you hang out? After all of that, there's really so little time. I spend as much time as possible with my lovely lady, Grace. You probably can't tell by looking at us, but we love food. If we're not cooking at home, you might spy us at Moonchine, Fratelli Lyon, Buena Vista Bistro or Morgan's.