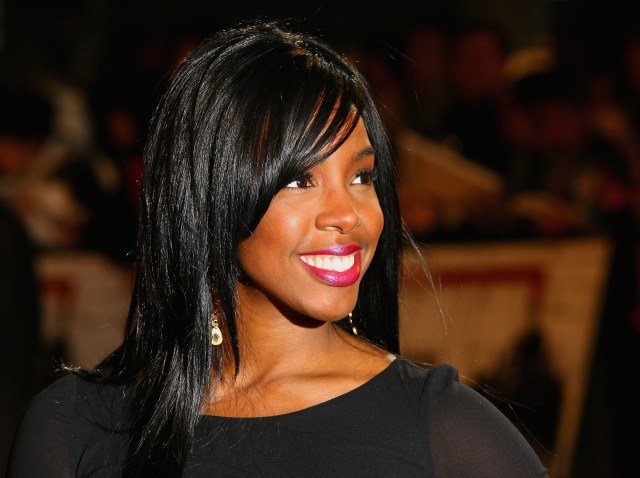 Songstress Kelly Rowland celebrated the launch of her new charity I Heart My Girlfriends by bringing out her own A-list entourage to the organization's kick-off bash at One Bal Harbour Resort and Spa last night.
"It's so nice to have my girlfriends' support," she gushed Sunday with pals Kim Kardashian, Serena Williams and Miss America Caressa Cameron by her side at the exclusive ocean-front property.
"Beyonce and Michelle [of Destiny's Child] really wanted to make it, but Michelle is on Broadway and Beyonce is, of course, a married woman. She will definitely be a part of I Heart My Girlfriends this year."
The former Destiny's Child singer whose recent single with DJ powerhouse David Guetta was a No. 1 hit said she started the charity -- which helps young girls with education and advocacy programs -- after having deep discussions with her girlfriends around a coffee table.
One of Rowland's biggest supporters, Lala Vasquez, was also on the red carpet to celebrate her Grammy Award-winning pal's charity. The TV personality and fiance of NBA star Carmelo Anthony wasn't shy about dishing on her weekend in the Magic City.
"It's unreal here," she said last night. "After this weekend, I swear. I just need to go to bed. I have been going to bed at 5 a.m. every night -- I never do that! It's very rare that my best friends -- Kim, Kelly and Serena -- are all in the same place. We had to go big."
She wouldn't, however, dish on Kim K's recent breakout with longtime beau Reggie Bush.
"My lips are sealed," Vasquez said. "All I know is she is fine. Kim is great, and I love her. That is all I know."