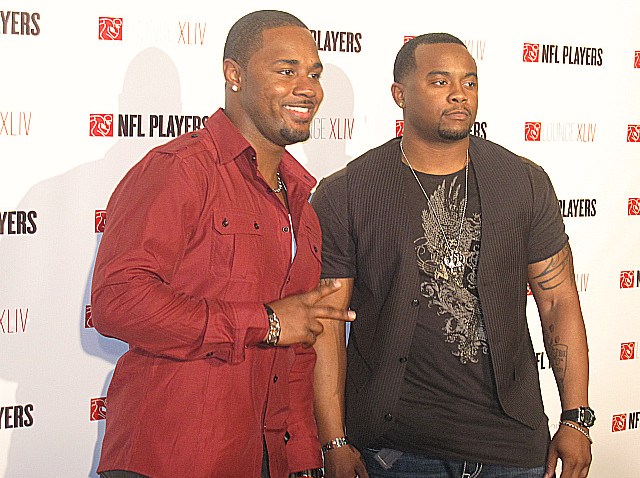 St. Louis Rams running back Kenneth Darby isn't bashful when it comes to his love for the Magic City.
"I have always been a big fan of Miami, period -- just of the city by itself in general," he said.
Darby, who strutted down the red carpet with his fellow ballers at the NFL Players Association's premier event at Viceroy Miami last night, said he wouldn't complain should his career lead him to making a permanent home in South Florida.
"I am a Miami Dolphin fan, too," he said. "I wouldn't mind coming here playing for Miami."
As for the immediate future -- and his nightlife agenda while in town --- he confessed he's a little overwhelmed with options.
"This is Miami, you never know where I may end up at," he said.
Darby didn't hesitate when it came to his Super Bowl pick.
"I like both teams, but I have a feeling the Colts are going to take it home," he said. "They call him (Peyton Manning) the sheriff, you can't beat that."