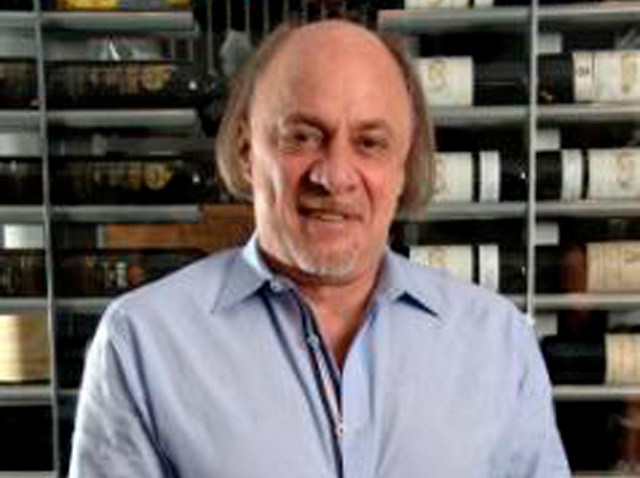 Before steakhouses became the resto-du-jour in Miami, Normandy Village's Argentine steakhouse Las Vacas Gordas already boasted a cow-loving cult status. After 15 years, owner Luis Gajer finally decided it was time for a facelift. The space is cozier and sleeker, but the star is just as it's always been: the meat. Here, Gajer talks The owner of Las Vacas Gordas talks steak, steak, and, um, Bernadette Peters.

We're sure every dish on the menu is like a child, but which are you most proud of?
Cooking is not technical at Las Vacas Gordas, it comes from the heart, so I'm not sure I'm more proud of one dish than another, but my favorite dish is the bife de chorizo, otherwise known as a NY strip steak.

Most popular dish on the menu?
The most popular dish is definitely the Enrollada, otherwise known as churrasco or skirt steak.

Favorite memory from the restaurant's 15 years?
This was a hard question to answer, as there are so many wonderful memories over the last 15 years. One of my favorite memories actually occurred during a trip to New York with my wife. During the time we were there, Bernadette Peters, an old customer of Las Vacas Gordas, was starring in "Gypsy " on Broadway. Though my wife and I hadn't kept in touch with her, we wanted to drop by the stage door to tell her how wonderful her performance was once the play had finished. The line was incredibly long, so I decided to write her a note on the back of one of my business cards and asked the security guard to give her the note. Within minutes, as my wife and I were walking away, the security guard chased us down, he said that Bernadette was so thrilled that we were there and wanted to see us. Las Vacas Gordas has nurtured so many special connections for us, and this was one that was very memorable.

Best advice anyone ever gave you about being a chef?
During the first 1.5 years that I was still cooking at the restaurant, someone told me that I shouldn't cook anymore, rather, I should be outside of the kitchen greeting the customers and created the ambience I desired. At that moment I thought it would be impossible for the restaurant to run without me in the kitchen; it's been 13.5 years of success since I received that great advice.

Favorite dish to make at home?
Though I seldom have time, I love to have people at my house for a great meal and party. We have a huge grill at home, so I'd definitely say steak on the grill, preferably for all of our friends and family.

Five ingredients every kitchen should have?
Steak, garlic, parsley, oregano and olive oil.

Favorite food memory?
My wife and I enjoy food so much that every meal is a wonderful memory.

If you could only eat one thing for the rest of your life, what would it be?
Steak, no doubt about it.

What are you doing when you're not in the kitchen?
Sleeping. The restaurant business doesn't leave much time for anything else.

What does the future of Vacas Gordas hold?
Over the years I have had many opportunities and have never been open to them, I'm not sure what the future holds, but now I am open to the possibilities. Right now I am just enjoying our new expansion and the restaurant celebrating its 15th year.