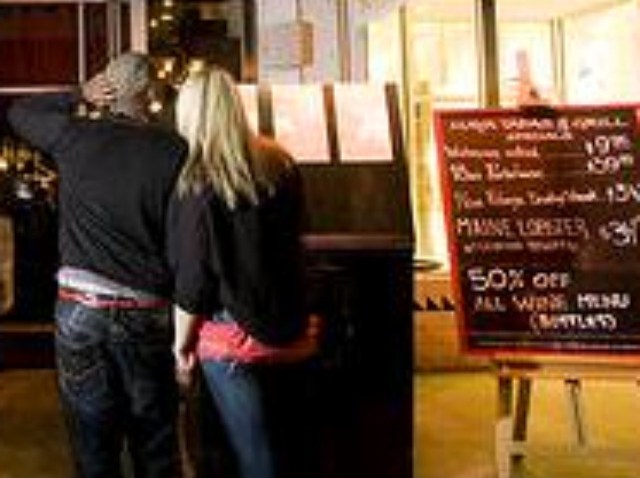 Lincoln Road mall, known for its outdoor eats, is home to Argentinean cuisine slingers Maya Tapas and Grill. This family-owned and operated business stays true to its food heritage, and head chef Hector Diaz offers only the freshest of ingredients (just try the mango salad). The Miami native learned the basics from his grandmother, and Diaz always remembers to simply cook with his heart.

What do you think of Miami's dining scene?
I think there are a lot of guys down here doing what they love to do. What I would change about the Miami dining scene is, I would like the diners to be more adventurous and be willing to try new things, because there are guys down here that can pull that off.

Are you one of those guys?
I think so. I don't want to blow my own whistle, but if I don't, who will?

What do you bring to the scene?
I bring people quality for the money that they spend. We use all quality ingredients. It's simple food, but everything is top of the line.

What don't people know about the life of a chef?
It's not like it is on TV. Not like "Top Chef." I would say that what people would most underestimate about a chef is their ability and need to multitask. I multitask and people manage. I can teach anyone to cook, but making sure they're doing it right is what my job is. So that's the hardest part of being chef. It's not all just cooking.

What do you look for in a chef?
I look for cleanliness and appearance. If they look clean, I know they'll cook clean. The way I see it is I can teach them everything else.

What's the best cooking advice you could give?
If you cook with your heart, everything will taste good. It's not as complicated as it seems. Whenever you get stuck, take 10 seconds; think it over and you'll probably pan out what you need to do.

Fondest food memory?
The moment I knew that people could take food and turn it into something that others would adore. I was a kid, about 15, when I used to play basketball in Puerto Rico with my dad's company. They used to take us for beers at this little bakery, and the bakery used to make these mussels with God knows what they put on them. All I know is that they were the most delicious things I had ever eaten.

Favorite dish to make?
I don't have a favorite dish, I just like cooking food.

Favorite dish to eat?
My grandmother's food; anything she makes.

When did you realize you were destined to be a chef?
When I graduated from Florida State. I cooked my way through school and I didn't like the job I ended up with and the girl I was dating at the time said, "Why don't you go to chef school?"