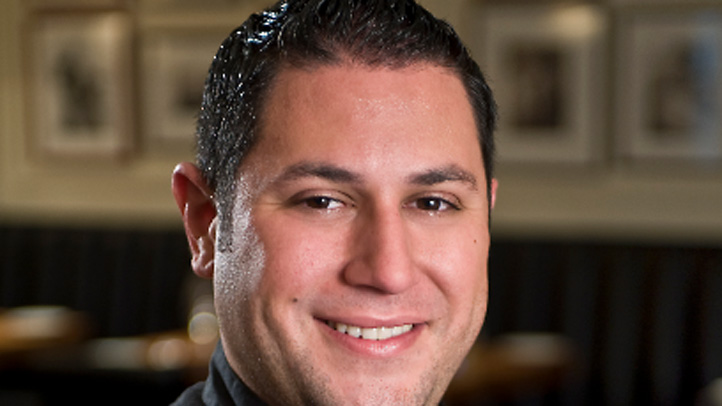 Take a Puerto Rican and Louisiana Creole background, mix it with some Japanese flavors, and you've got Dennis Labrador, Executive Chef of III Forks in Hallandale Beach. Though its original outpost is in Dallas, the folks in the Sunshine State must really have taken a liking to it -- there are three other locations in Boca Raton, Palm Beach Gardens, and Jacksonville. What makes this outpost different? Read below and find out.
I'm sure all the dishes on each of your menus are like your children, but if you had to choose only one dish from the menu, which ones are you most proud of?
I would have to say it is our prime filet mignon. It is an item that we pride ourselves in having, trimming each filet from the whole tenderloin, and broiling to perfection.

Most popular item on the menu?
This would be a toss up between our 18-ounce prime bone-in ribeye on our beef market and our chilean seabass on our fish market.
How would you describe Miami's dining scene?


It is a competitive city with many different genres of restaurants. Our guests enjoy great prime steaks one night, great seafood the next, and famous burgers and fries the next. It keeps us all working diligently to maintain the finest food we can provide.
The secret to cooking perfect pasta?
Salt your water. Make sure that you cook the pasta in boiling water. Do not make the mistake of using warm or worse, cold water. Stir occasionally so that the pasta doesn't stick. Cook to "al-dente" and drain but do not rinse.

At what point did you realize you were destined to be a chef?


First semester of college. My first job was in the hospitality industry and I continued at various restaurants until I started at Florida State University. I told myself I was going to pursue a career in Electrical Engineering. After that first semester, I quickly knew that was not the career path that I wanted to follow and went back to my passion in restaurants.
The 5 ingredients every kitchen should have?
Kosher salt, pepper, a good quality olive oil, chicken stock and bacon.
The 5 utensils every kitchen should have?

Chef knife (one which is comfortable for you), peppermill, sauté pan, whisk, thermometer.

First dish you learned to make?


Surullos de maiz (Puerto Rican corn fritters), learned it from my great-grandmother Tata

Favorite dish to make at home?
French toast.

What's your favorite food to eat? In other words, what could you live off of for the rest of your life if you had to?
Japanese food – I love sushi, sashimi, tempura, yakitori and yakiniku. I could eat it every day.

Tell us a little more about your restaurant.
We truly take pride in the III Forks approach. Nothing is pre-cooked and thus everything is made fresh, from scratch, when ordered and prepared to our guest's liking. Along with a wine selection that offers over 1,500 bottles, we serve only USDA prime grade steaks which offer abundant marbling, that produces juiciness, tenderness and superior flavor. Offering only the finest USDA prime beef makes III Forks one of the few exclusively prime steakhouses in America.
If there's one tip or piece of advice you could give to all aspiring chefs out there, what would it be?
Learn every aspect of the restaurant industry that you can. Learn the Front-of-the-house and Back-of-the-house, but when in the kitchen, learn and absorb all of the information that you can. There are so many talented chefs out there that you will never stop learning. And a mentor once taught me, "constant innovation."