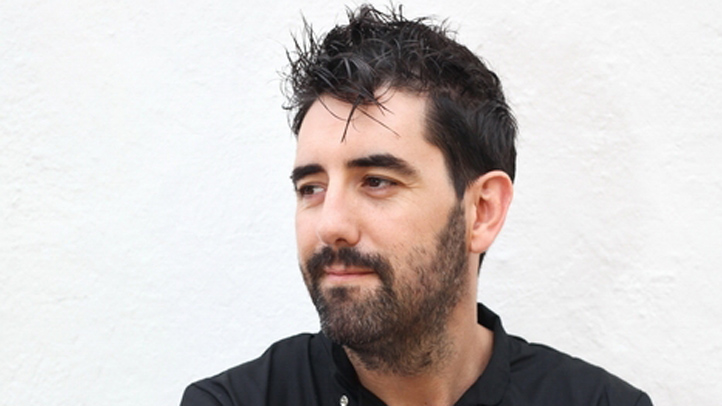 Chef Fernando Andres is a rebel. Instead of working under a well-known chef in the States, he stayed true to his own take on food, whipping up traditional meals out of simple ingredients in his native Spain. And even after years of culinary study, he's still inspired solely by his mother, who could make food for 20 out of potatoes and eggs. Andres has finally brough that all that resourcefulness and heritage stateside, straight to the kitchen at Tapas y Tintos. Ole!

I'm sure all the dishes on each of your menus are like your children, but if you had to choose only one dish from the menu, which ones are you most proud of?
Fideua. It's a pasta-based paella with fresh fish, calamari and vegetables that patrons go absolutely crazy for!

Most popular item on the menu?
Our Dedos del Diablo, which are lighted fried jumbo shrimp stuffed with Serrano ham and goat cheese. Our homemade tarta de chocolate is another popular one.

How would you describe Miami's dining scene?
The dining scene in Miami is so eclectic - full of flavors from all parts of the world.

The secret to cooking perfect rice?
If I told you I would have to kill you (wink, wink).

At what point did you realize you were destined to be a chef?
I started working when I was seven or eight years old and experienced many different types of professions. At age 25, I decided I've experienced enough to determine what I love doing most - cooking. Since then, I've dedicated myself to making every dish better than the next.

The 5 ingredients every kitchen should have?
Garlic, salt, fresh vegetables (especially onions and peppers), good olive oil and wine.

The 5 utensils every kitchen should have?
Knife, pots, Spanish pan, grill and tongs.

First dish you learned to make?
Seafood Paella Valenciana.

Favorite dish to make at home?
Homemade pizza.

What's your favorite food to eat? In other words, what could you live off of for the rest of your life if you had to?
100% Spanish cured ham. It's my weakness!

Tell us a little more about your restaurant.
It's a family-style restaurant, plain and simple. We have a great selection of different foods on the menu. Our guests are like family and they feel at home when they visit us.

If there's one tip or piece of advice you could give to all aspiring chefs out there, what would it be?
Food is like sex, when you put all your emotions into it and enjoy it, everyone will enjoy it too.