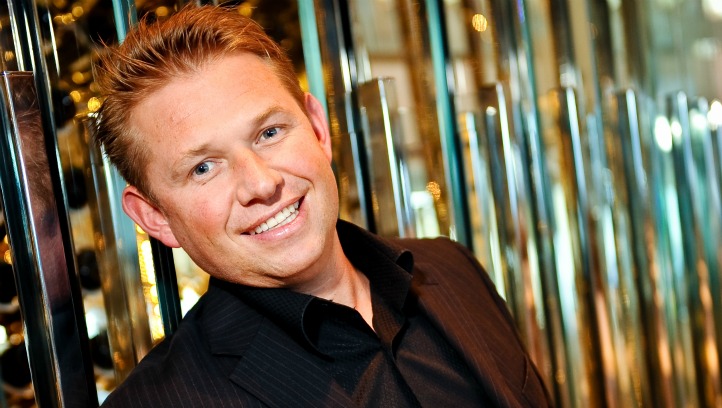 Miami now has its own type of brotherly love-- in the form of Chophouse Miami Bistro and Lounge. James Beard Award nominee Jacques Von Staden teamed up with brother and fellow chef Pieter Von Staden to create the spectacular sushi and small plates menu. The downtown Miami restaurant is also equipped with a sushi bar and interactive wine tasting area (you know where to find us). No stranger to larger-than-life dining concepts or haute cuisine, Jacques continues to serve as Vice President and Master Chef of Culinary Operations for Celebrity Cruises; and he was also the executive chef of Las Vegas' Michelin star-rated Alizé at the Top of the Palms. He talks to us here about Miami's dining scene, his favorite food, and what it takes to be a chef.

I'm sure all the dishes on each of your menus are like your children, but if you had to choose only one dish from the menu, which ones are you most proud of?
I would say the "Chopblock" menu items are the most fun and offer a wide variety of menu choices, this is definitely one of the signature items I am most proud of.

Most popular item on the menu?
Filet Mignon Chopblock-style and our Lunch Chopblock Combos

How would you describe Miami's dining scene?

I think of Miami's dining scene as very interesting! Miami is mostly about the "scene" but there are a handful of restaurants that bring true character to the city's culinary repertoire and at Chophouse we hope to follow on that road.

The secret to cooking perfect pasta?
With all dishes, it's all about the quality of the ingredients first and using fresh pasta is probably the best way to make the perfect pasta, reducing the sauce properly and marriage of the right combinations and ingredients is very important.
At what point did you realize you were destined to be a chef?
Since I was 8 years old, I'd spend hours in the kitchen cooking with my grandmother but I realized I wanted to be a chef when I was 12.

The 5 ingredients every kitchen should have?
Salt, onions, garlic, olive oil, and lots of passion!

The 5 utensils every kitchen should have?

A sharp knife, cutting board, sautee pan, a mixing bowl, and a whisk. You can make anything with those!

First dish you learned to make?

Spagetti marinara & meatballs

Favorite dish to make at home?
Soy cedar plank grilled salmon

What's your favorite food to eat? In other words, what could you live off of for the rest of your life if you had to?
Grilled fish and salads. Can't get enough!

Tell us a little more about your restaurant.
Chophouse Miami, is a very casual, non-pretentious, welcoming neighborhood restaurant. It offers a variety of globally-inspired menu items such as small plates, spectacular sushi, flatbreads; chop block specials – a Chophouse version of a bento box – fresh fish and premium cuts of meat. For the menu, I've collaborated with my brother, Pieter. The restaurant is conveniently located downtown, with a great patio overlooking the water and an unbeatable happy hour. It also has the best stocked bar in Miami, from single malts scotch, rums, mezcal, tequila, vodkas and a Napa wine-dispensing system in our renovated wine lounge. The restaurant offers daily lunch and dinner service as well as a weekend brunch and boasts a spectacular private dining room, seating 40.

If there's one tip or piece of advice you could give to all aspiring chefs out there, what would it be?
It takes a lot of blood, sweat and determination to become a chef! If you're not truly, deeply passionate about the culinary industry and think it's a "glamorous" career right from the get go, you might want to reconsider. The again, for those who are truly passionate, keep your head down and never give up.