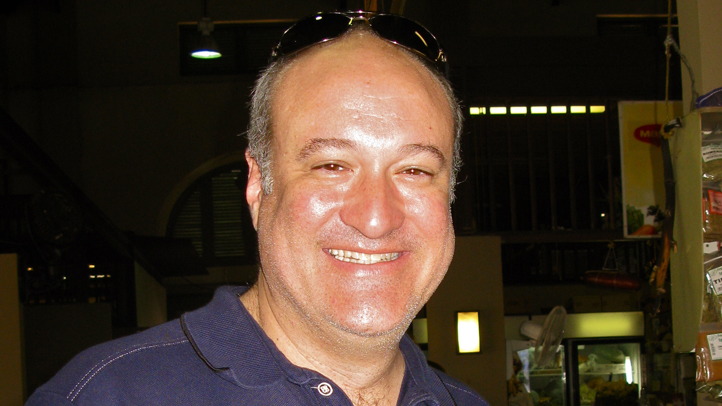 Chef Jimmy Carey is a one-man show. Cooking in multiple foodie capitals in the U.S. (along with a stint in Puerto Rico), he's got 20-plus years under his belt when it comes to the kitchen and is well versed in Mediterranean, Italian, French, Spanish, Nuevo Latino and American dishes. He's long fulfilled his dreams of owning his own restaurant, called Jimmy'z Kitchen on Alton Road, and has just opened a brand-new location in Wynwood. So, why wouldn't you trust him with your food?
I'm sure all the dishes on each of your menus are like your children, but if you had to choose only one dish from the menu, which ones are you most proud of?
Mofongo, a traditional Puerto Rican dish made with fried green plantains mashed with pork rinds, olive oil, garlic. The best way to serve it is with your favorite protein -- shrimp, mixed seafood, steak, chicken, and pork.
Most popular item on the menu?
The Seared Ahi-Tuna Special: a wonderful plate with seared ahi-tuna on a bed of tomato and avocado salad served with jasmine rice and a soy ginger dipping sauce.
How would you describe Miami's dining scene?
Fresh, Caribbean-influenced, and healthy
.

The secret to cooking perfect pasta?
Making sure you have well salted rolling boiling water and making sure pasta is not over-cooked. Time is of the essence with pasta.
At what point did you realize you were destined to be a chef?
As a child, helping my mother and grandmother in the kitchen, I enjoyed learning how to cook and prepare food. Later on, during my restaurant career -- which started in front of the house -- I fell in love with the kitchen and preparation of dishes.
The 5 ingredients every kitchen should have?
Olive oil, sea salt, cracked pepper, butter, and garlic.
The 5 utensils every kitchen should have?
Chef Knife, sturdy cutting board, serrated knife, mixing bowl, and a heavy bottomed sauté pan.
First dish you learned to make?
Grandma's Ropa Vieja, a delicious Caribbean dish made with shredded flank steak sautéed with onions, peppers, sofrito, and crushed tomatoes.


Favorite dish to make at home?
New York Strip, simply seasoned with sea salt and cracked pepper using a sauté pan with high heat.


What's your favorite food to eat? In other words, what could you live off of for the rest of your life if you had to?
Steak! I am a meat lover and could live off bone-in rib eye, top sirloin, NY Strip, and Porterhouse.
Tell us a little more about your restaurant.
Jimmy'z Kitchen is a proven counter-service, take-out, delivery and catering restaurant of fine, healthy, food of the highest quality. Jimmy'z Kitchen is a reasonably-priced, boutique-esque bistro-brasserie-styled restaurant. Known for its 'Best of Miami' mofongo, the menu at Jimmy'z Kitchen offers dishes infused with Caribbean flavors.
If there's one tip or piece of advice you could give to all aspiring chefs out there, what would it be?
Listen and pay attention to your mentors. Be ready to work long hours and don't be afraid to experiment and try dishes that come from the heart.