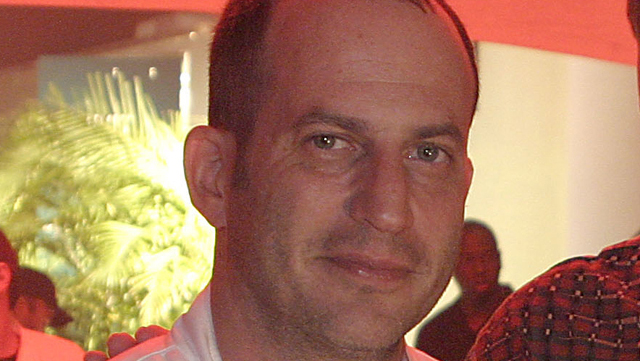 Chef Jonathan Eismann is the man that started it all. After cooking in foodie capitals of the world like Paris, Switzerland, and New York, the James Beard Best Chef Nominee decided to bring his talents to South Beach. Eismann's retired eatery, Pan-Asian icon Pacific Time, was credited with kick-starting Miami's resto culture. Now a consultant for his latest baby, Spartico in Coconut Grove, Eismann is using his wisdom to create the best-tasting Italian food even tua mama can't touch. He was voted by his buddies at the Culinary Institute of America as their most likely to succeed -- and it's safe to say they were right.
Most popular item on the menu?

I would have to say the Margherita Spartico. It's a classic that never disappoints.
The secret to cooking perfect pasta?
Great pasta, plenty of lightly salted water and a little olive oil. After you drain it, don't rinse it and leave a little of the cooking water in the pot.
At what point did you realize you were destined to be a chef?
At age 15. I would cook at home and my parents, adults and European friends were impressed--- and I remember just enjoying myself every time!
The 5 ingredients every kitchen should have?
Great olive oil, great butter, fresh herbs, great vinegars, and some music to cook by.

The 5 utensils every kitchen should have?
Wooden spoons, fish spatula, glass baking dishes, an eight-inch chef knife, and a ten-inch black or stainless steel sautéed pan.

First dish you learned to make?
Simple: potato pancakes.
Favorite dish to make at home?
Simply broiled fish.

What's your favorite food to eat? In other words, what could you live off of for the rest of your life if you had to?

Again, simply broiled fish. So simple, yet so delicious.
Tell us a little more about your restaurant, Spartico?
Spartico is an Italian-American Trattoria in Coconut Grove. Spartico features an Italian-built wood burning oven which produces classic Italian dishes as well as artisan style wood -fired pizzas. The menu is based on classic Italian-American dishes with an emphasis on quality ingredients with simple, vibrant presentations. Spartico focuses on quality, service, and ambiance in an unpretentious atmosphere and appeals to everyone, really.
If there's one tip or piece of advice you could give to all aspiring chefs out there, what would it be?
Prepare yourself for a lot of hard work. Say little. Watch a lot. Practice what you learn. Ask questions about things you don't know, not about things you might think you know. Respect your ingredients. Learning how to sharpen a knife should be the first skill you master—the hard boil and egg ;)