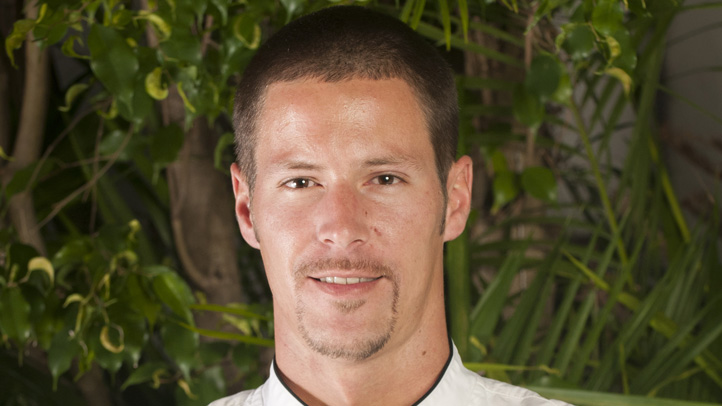 The steam would billow against Marc Debas's face as the smell of boiling seafood filled his nostrils. At the faint sound of screeching tires, he would rush out to meet the truck and its precious cargo. It was these day-to-day activities at his parents' restaurant in France as just a young boy that inspired Debas to become a chef. And many years later, in sunny Miami, he's whipping up dishes and awaiting shipments, still unable to tear himself away from the kitchen. Chef Debas talks his new life in Miami and his new Miami Beach restaurant, Vita by Baoli.
I'm sure all the dishes on each of your menus are like your children, but if you had to choose only one dish from the menu, which ones are you most proud of?
Hard choice…. I would pick the sea bass with edamame puree, orange segments and orange miso sauce. It is fresh, light and elegant with a touch of sweetness.
Most popular item on the menu?
The most popular item is the tuna tartar.
How would you describe Miami's dining scene?
Multicultural with many influences and fusions (Latin, Asian, European…)
The secret to cooking perfect pasta?
Cook it with love!!!
At what point did you realize you were destined to be a chef?
At the age of 13 when my parents opened a restaurant in France.
The 5 ingredients every kitchen should have?
Butter, olive oil, shallots, tomato and Asparagus.
The 5 utensils every kitchen should have?
Chef Knife, sauté pan, rubber spatula, cutting board and spoons.
First dish you learned to make?
Boeuf bourguignon, still remains one of my favorite.
Favorite dish to make at home?
At home, I like simple meals like spaghetti Carbonara or chicken fried rice.
What's your favorite food to eat? In other words, what could you live off of for the rest of your life if you had to?
I'm a meat fan! Could eat it every day and will never be tired of it.
Tell us a little more about your restaurant, Vita by Baoli.
Located in the heart of South Beach with a unique open-air garden and an inside lounge, everything you are looking for is here! Extensive appetizers and meat selection, fresh fish, homemade pasta and desserts as well as a raw bar section. You can enjoy a relaxing dinner under the stars with a lounge setting and music that is progressively raised to create a perfect ambiance to finish your evening.
If there's one tip or piece of advice you could give to all aspiring chefs out there, what would it be?
Believe in yourself and love what you do, the path is long but worth it.