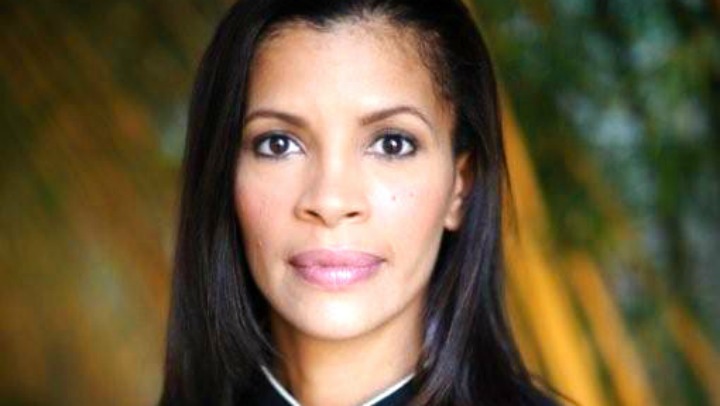 Whoever says the culinary arts is a boys' club clearly hasn't met Marsha Orosco. Taking the kitchen head-on at The Dome Restaurant and Caviar Bar, she's an award-winning chef who brings passion, creativity, and over a decade's worth of culinary experience to the table (no pun intended). She's held previous posts at Morton's Steakhouse and Norman's, as well as a number of restaurants from South Florida to Atlanta. Marsha had no idea what would happen when she decided to leave corporate America for the kitchen, like that she would be voted Woman of the Year by the National Association of Professional Women, or that she and her recipes would be featured in magazines locally and abroad; but she definitely proved one more thing--- she can definitely hang with the boys. She tells us here about her favorite cuisine, her cooking, and what exactly she does with that caviar.
I'm sure all the dishes on each of your menus are like your children, but if you had to choose only one dish from the menu, which ones are you most proud of?
The dish I am most proud of would be my signature Braised Beef Short Ribs with Jumbo Shrimp. I love to braise meats and the beef literally falls right off of the bone. It has become the most popular entrée on the menu.
Most popular item on the menu?
White Fish Ceviche is the most popular item on the menu.

How would you describe Miami's dining scene?
I would describe the Miami dining scene as sophisticated, constantly evolving and trendy. Miami folks are always looking for the newest concept with high expectations.

The secret to cooking perfect pasta?
Salted boiling water and to make sure you take it out when it is still al dente so it doesn't overcook.
At what point did you realize you were destined to be a chef?
In 2001 after traveling through India, I realized that it was time to leave corporate America and do something I felt passionate about. I always felt better after preparing dishes for people and knew that was where my heart was at.
The 5 ingredients every kitchen should have?
Oil, Salt, Pepper, Onions, Parsley
The 5 utensils every kitchen should have?
Tongs, spoons, sauté pans, knives, and sauce pots

First dish you learned to make?
Personally, the first thing I learned to make was French toast when I was 7 or so. Professionally, the first thing I learned to make was Sashimi style Amuse Bouche's at Aquavit.
Favorite dish to make at home?
Stewed Chicken, baked macaroni pie, lentils and a cucumber and tomato salad. It is a pretty traditional Trinidadian Sunday dinner and I prepare it whenever I cook at home.
What's your favorite food to eat? In other words, what could you live off of for the rest of your life if you had to?
Trinidadian cuisine…nothing like Mom's home cooking!
Tell us a little more about your restaurant.
The Dome is a full service Caviar Bar with a menu that is a fusion of Latin American, Cuban and Caribbean cuisines. We serve both traditional dishes like Masa Frito and fusion takes on things like the Caribbean Snapper. We offer both small plates for those who are looking for a lighter fare and have entrees for those looking for something more substantial.
If there's one tip or piece of advice you could give to all aspiring chefs out there, what would it be?
If cooking is something that you are truly passionate about, stick with it. It doesn't matter what you are doing currently, if you are meant to be a chef then don't be afraid to go for it. Keep in mind that to become a successful chef takes time. Try to learn something from your chef every day and take that with you everywhere you go. It definitely pays off.