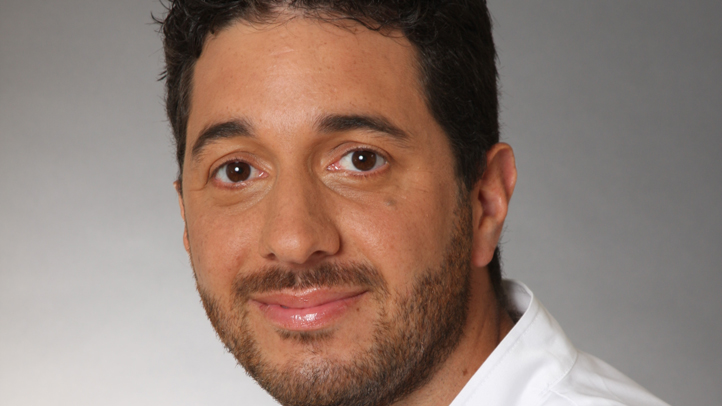 Imagine living near the rolling hills of Tuscany, making gnocchi and sundried tomatoes from scratch with grandma as far back as you can remember. Be jealous: this was the life of Chef Michael Pirolo, before enrolling in culinary school in Torino, Italy. After that, he was hand-picked to apprentice at Michelin-rated establishments such as La Voglia Matta in Bologna and Café Groppi in Piemonte. He made his return to the U.S. when he joined Chef Scott Conant in the kitchen of Scarpetta in NYC. Naturally, Pirolo jumped on board to open the Scarpetta outpost at the iconic Fontainebleau in Miami Beach. We're not bragging or anything, but under his direction, Scarpetta has garnered critical acclaim as one of Miami's finest dining options (just sayin').
I'm sure all the dishes on each of your menus are like your children, but if you had to choose only one dish from the menu, which ones are you most proud of?
I'm like a kid with a new toy, so I always like the newest dish the most. Right now, it's the fried zucchini blossoms stuffed with sweet Maine shrimp and Mortadella and served over whipped ricotta.
Most popular item on the menu?
Spaghetti tomato and basil.
How would you describe Miami's dining scene?
EXCITING! I love the dining scene here, and it is constantly evolving.
The secret to cooking perfect pasta?
Seasoned water. It should taste like broth and the last minute of cooking should be done in the pan with whatever sauce you may be serving it with.
At what point did you realize you were destined to be a chef?
It was pretty early, I can't say an exact age or date. But I can remember at an early age noticing how happy people are when sharing a good meal.
The 5 ingredients every kitchen should have?
Sea salt is a given, so we won't count that. Extra virgin olive oil, good-quality vinegar, whole garlic, Prosciutto or salami (or at least some kind of pork product), and fresh tomatoes.
The 5 utensils every kitchen should have?
Blender, Chef's knife, Japanese mandolin, Microplane and tweezers.
First dish you learned to make?
Rigatoni with eggplant and smoked mozzarella.
Favorite dish to make at home?
Eggs, doesn't sound exciting but believe me you can get pretty creative.
What's your favorite food to eat? In other words, what could you live off of for the rest of your life if you had to?
That's a tricky question. I love to eat sushi. I have it on most days off. But if I had to pick one thing to eat for the rest of my life it would be Spaghetti Aglio e Olio.
Tell us a little more about your restaurant.
Scarpetta is going into its third year and we are just about to launch the reopening of our patio. It will be glassed in and will offer ocean views despite weather conditions. We are also going to add a raw bar to the menu.
If there's one tip or piece of advice you could give to all aspiring chefs out there, what would it be?
Love what you do. The rest will take care of itself.