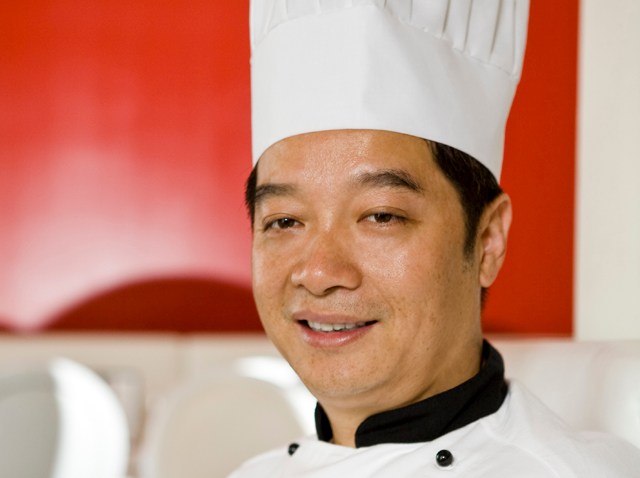 One might expect escargot and croque monsieur at a restaurant called Philippe. But the stars on the menu at this chic-to-the-max Gansevoort spot are actually the Peking duck and satays. With Chef Phillipe Chow, who spent 25 years in the kitchen at Manhattan's Mr. Chow, at the helm, we'd expect nothing but the best in Chinese cuisine. With all due respect, General Tso, you've got nothing on Chef Chow.

We're sure all the dishes on the menu are like your children, but which is your favorite?
Chicken satays, and yes my children love it, as they call it Red chicken. Of course, my Peking duck as well.

Most popular dish on the menu?
Chicken satays, Peking duck and chicken lettuce wraps.

Biggest difference between your NYC locale and the one here at the Gansevoort?
Miami's is modern, while NYC is a traditional pre-war townhouse. Lot more rustic feel.

The five ingredients every kitchen should have?
Soy bean oil, Chinese spices, ginger, Vermont honey and homemade soy sauce.

The five utensils every kitchen should have?
Great wok, steamer, cleaver, special duck oven and a great set of prep knives.

At what point did you realize you were destined to be a chef?
In the mid 70's when working in China.

First dish you learned to make?
Drunken seabass from master Cheng.

Best advice anyone gave you?
Work hard in this country with depth, honesty, and integrity, and you will succeed.

Favorite dish to cook at home?
Noodles.