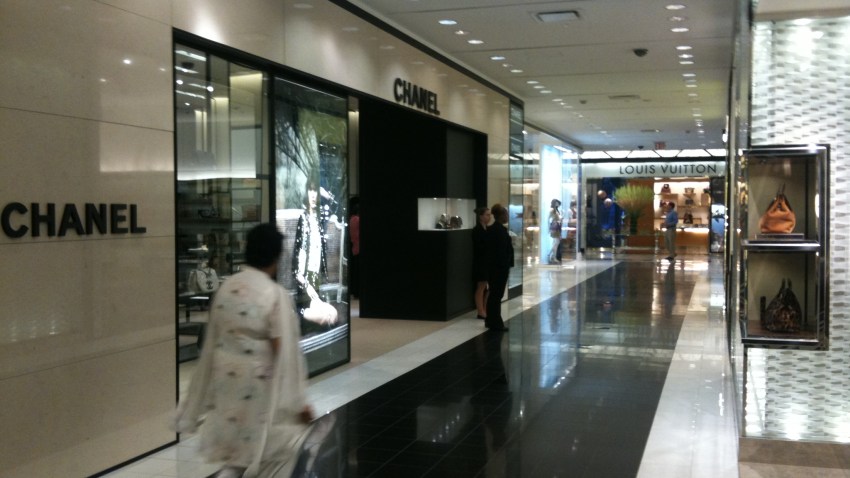 Any foodie will tell you if you want really good sushi, go to Asia.
Well, RA Sushi did us a favor and brought some of the best Asian chefs to Miami.
Shigeru "Shuggy" Ishizaki, head sushi chef, learned from the best while learning the art of sushi working in Tokyo; training there eventually lead him to the United States where he's had a pretty interesting ride working in places like Las Vegas, San Diego and Torrance, California. Moving his way up the RA Sushi food chain led him to Miami and things couldn't be better. With one of the most popular happy hours in the city, RA Sushi not only combines party and dinner time, but their sushi rolls are top notch.
The new chef took time out of his busy schedule to tell us about his impressive resume and what roll you should order next time you stop in.
I'm sure all the dishes on each of your menus are like your children, but if you had to choose only one dish from the menu, which ones are you most proud of?

I would have to say the Viva Las Vegas roll.

Most popular item on the menu?

Again, Viva La Vegas.

How would you describe Miami's dining scene?

I would describe Miami's dining scene as "late night."

Where would you say that you learned the most about the art of Sushi making?

The first restaurant I worked for in San Francisco really inspired me.

What makes RA Sushi different from any other sushi restaurant?

The service and atmosphere separate us from the rest.

You have worked in a lot of great cities. Favorite place you have lived so far?

Definitely San Diego.

The 5 ingredients every kitchen should have?

Rice, Sugar, Salt, Flour, Oil.

The 5 utensils every kitchen should have?

Whisk, Tongue, Spatula, Knife, Cutting board, Thermometer

First dish you learned to make?

Nicoise salad.

Favorite dish to make at home?

Curry.

Favorite food-related memory?

When I was a kid, I loved cooking with my mom.