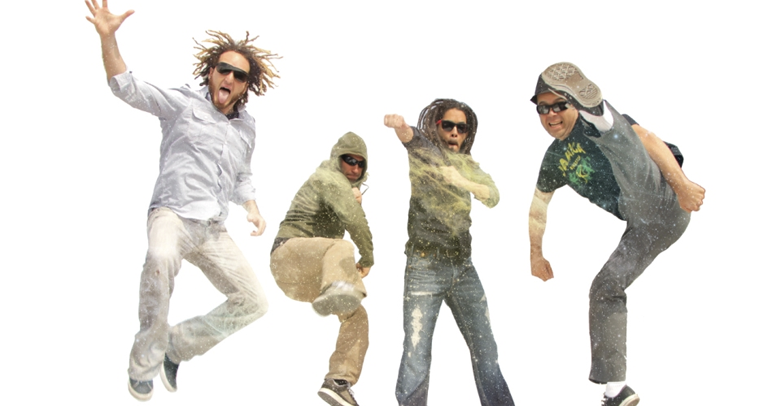 Fri., Dec. 13 – Jingle Bell Rock Winter Music Festival at Tobacco Road, 6 pm
Christmas comes a little early in Brickell, as the Jingle Bell Rock Winter music festival comes to Tobacco Road. Now in it's fifth year, the Jingle Bell Rock Festival features 15 bands over three stages, with the show beginning at 6 pm. Apart from the music, a Santa contest is going on through the night, with a cash prize of $100 going to the best St. Nick.
Fri., Dec. 13 – Xperimento at Bardot, 11 pm
Gracing the carpet at Bardot is none other than Miami based group Xperimento. Their music bounces between R&B, reggae, Latin, and rock, while their lyrics flit between both English and Spanish, coming together to create a completely distinct sound. Joining the group this Friday night are Dash and Arkitekt.
Sat., Dec. 14 – Misfits at Grand Central, 8 pm, $18 - $20
Fiends, rejoice: Misfits are hitting Grand Central this weekend. Known as one of the biggest names in punk, Misfits have been a force in that scene since the 80s, and are currently on tour. Joining the group in Downtown Miami this Saturday night will be Orlando group The Attack and Miami's own Askultura.
Sun., Dec. 15 – Pusha T at Grand Central, 8 pm, $25 - $75
The 'MNIMN' Tour hits South Florida as Pusha T and crew perform live at Grand Central. Pusha T, now with Kanye West's label G.O.O.D Music, originally came on the scene as half of the duo known as Clipse. As a solo artist he is mostly known for his verse on the hit single 'Mercy', which earned a Grammy nod, and recently released 'My name is my name' as his first official debut album.