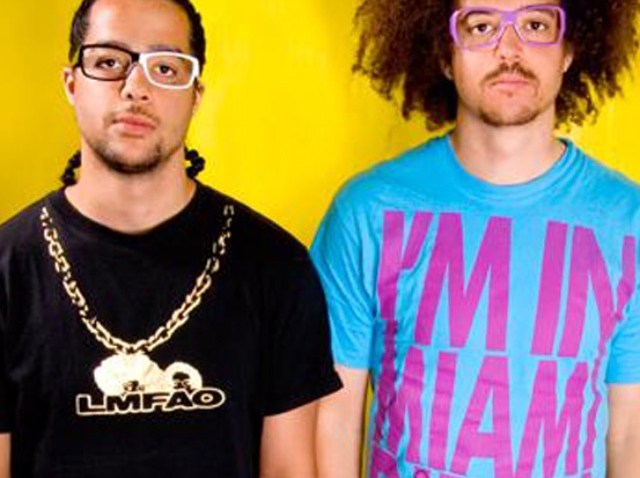 It's no secret LMFAO's Stefan Kendal Gordy (Red Foo) and Skyler Gordy (SkyBlu) love Miami -- they once dedicated a song to the city, after all.
And the duo, who hail from Los Angeles and rocked out at Fontainebleau's LIV last night, said they still look forward to returning to where it all began.
"Miami is where it kind of all started for LMFAO," Red Foo told Niteside. "It was the at Winter Music Conference in 2007 that inspired everything about LMFAO. So when we go back, it is like coming home."

He added, "It's quite emotional every time we go back there."

Still, the former DJ admitted the mega hit "I'm in Miami B*itch" formed before the tag-team actually stepped foot in the Magic City.

"We wrote the song before we took our trip there, but we weren't a group then," he said. "And when we came back from Miami, we said, 'We have to do this for the rest of our lives. This is the life.' We couldn't get away from Miami, we had to figure out a way to make money partying."

Mission accomplished. Since then, the duo, who just dropped their second album, has taken off and their "Miami" hit became the opening song for the E! reality series "Kourtney & Khloe Take Miami."

Now LMFAO must take leave of our fair city, but Gordy said you can expect to see them back in the 305 soon

"We'll definitely be back for spring break."