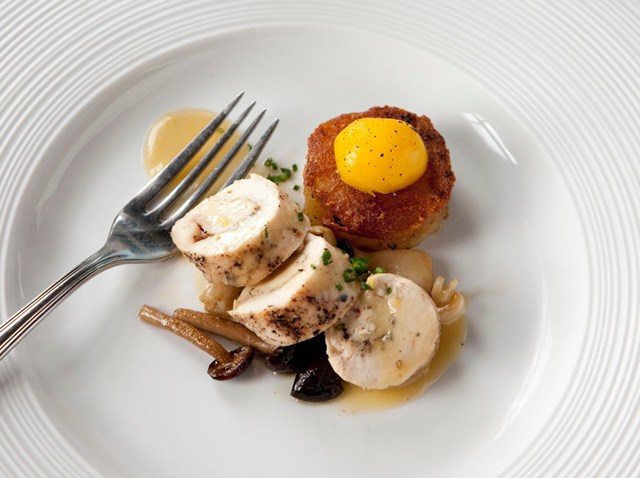 Johnson and Wales student Luis Young traveled to Napa Valley over the weekend to show foodies from around the country that the 3-0-5 knows how to handle their knives -- in the kitchen.

And Young did just that, winning the 8th annual S. Pellegrino Almost Famous Chef competition.

The 22-year-old from Panama beat out 10 other chefs in a "Top Chef"-style challenge called "Signature Dish," for which, Young whipped up the dish that won him the regional competition: herb-scented seared venison, which he said is a challenge because, if overcooked, tastes like "overcooked liver."

In addition to winning $13,000 for himself and $1,000 for his school, Young also received an apprenticeship with one of the top chefs in the country.

It's a particularly sweet win, as Young wasn't even supposed to be a part of the regional competition but was selected at the last minute when another student dropped out.
"So I received an E-mail from one of the chefs that said you've been chosen," he recalled. "You have a week to practice."
Young may have been a last-minute replacement, but the truth is, he's been prepping for this since he was a kid. Young started cooking at age 13 after growing up with a kidney disease that restricted his diet so much that he was forced to cook for himself.
"That's when I realized I like this," Young said. "Since I was 13, my goal was to be a chef."