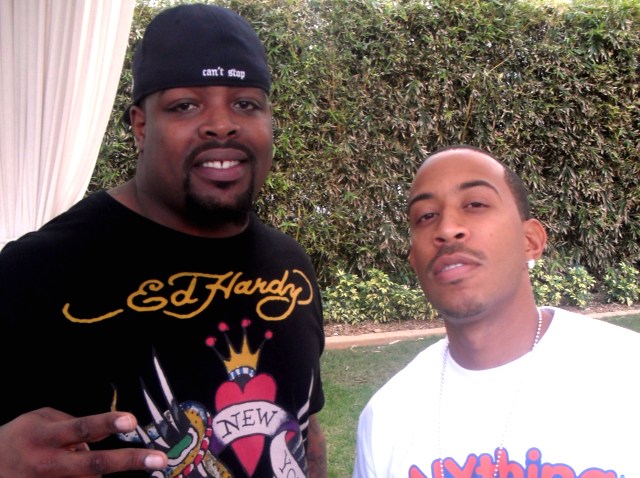 As if hit records and a role in an Academy-award winning film aren't enough, Ludacris has now conjured up a cognac to celebrate those accolades.
"It's way better than Hennessy," Luda said.
The Grammy-winning A-town emcee unveiled the brand at an exclusive pool party he co-hosted with Terrell Owens and Chad "Ochocinco" Johnson on Wednesday at Miami Beach's posh Fontainebleau Resort.
He boasted that his new liquor, Conjure, is smoother than any of "the other dark brands you folks like sipping on."
So far, the brand is available in Georgia and neighboring towns with Miami being it's newest base.
"It was only natural to bring Conjure to Miami," Luda said pointing to the backdrop of cream-colored cabanas, occupied by NFL stars and the models that flocked them.
"Just look at the gorgeous women and the energy that's out here,'' he said. "That's what my brand represents, drinking responsibly and conjuring up a good time."