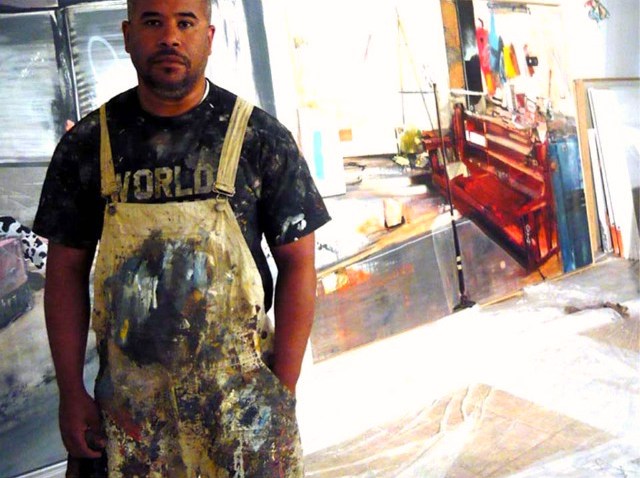 Renowned artist Marcus Antonius Jansen debuted his first exhibit in Miami in three years ago but said he's already noticed a change in the city's art scene.
"I think it is shifting in many ways," said Jansen, whose new exhibit "ZEITGEIST" kicks off tomorrow night with an opening reception at the Design District's 101/exhibit. "A lot of the focus is on Miami now because of the trade fairs and because of the trade shows that have been setting up around Art Basel."
He added, "Artists are showing here from all over the world."
The master brush-handler said he attempts to paint vivid pictures that reflect global issues from the past couple of years that he feels "need more attention."
"I've always been painting in the direction of social and political awareness," Jansen said.
As far as Miami's obstacles -- in the art world, anyway -- Jansen said opportunities exist for emerging artists and will remain that way as long as the scene doesn't become too commercialized.
"I think there is a lot of potential in Miami for the arts," he said. "It's important the scene itself doesn't become overly commercialized, which of course can easily happen and has happened before."
He added, "it's about the arts, and it's about the artists."