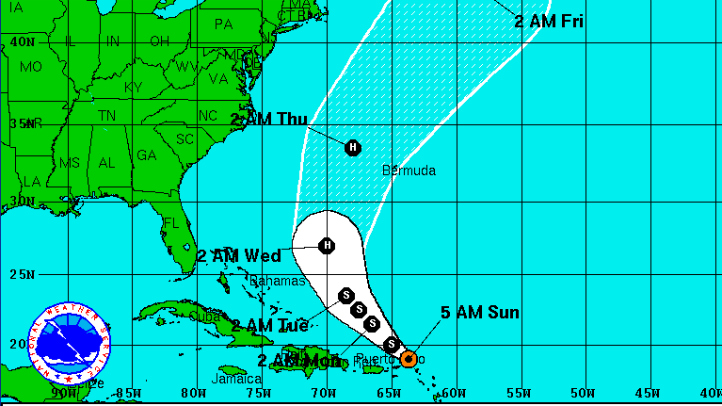 Tropical Storm Maria is expected to gradually move away from the extreme northeaster Caribbean today and head into the open Atlantic Ocean, forecasters say.
The storm had maximum sustained winds of 60 mph Sunday morning as it churched along at 13 mph, according to the National Hurricane Center, who said the Maria is approximately 160 miles east-northeast of San Juan, Puerto Rico.
No significant change in strength is expected over the next two days, according to the NHC. All tropical watches and warnings in effect were canceled Saturday as the storm weakened as it moved northwest.