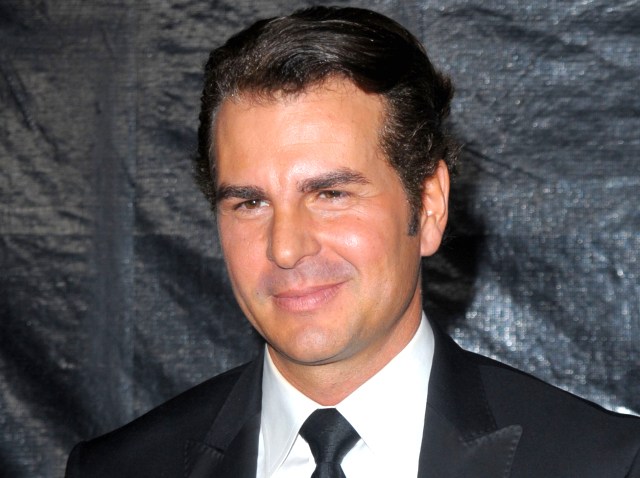 Actor and former Versace model Vincent De Paul isn't surprised Miami International Fashion Week typically lures in more than 10,000 designers, celebs and models.
"One thing that puts us all together, is we all dress," De Paul said backstage last night.
De Paul, one of the celebrity presenters, strutted down the runway in Brazilian trunks earlier in the evening and said his trip from Los Angeles to Miami for the fashion fete was well worth it.
"Miami, it rocks," De Paul, who has appeared in "Mad Men," Carnivale and was one of the original Versace models.
"South Beach is not only a party town, it is a town of culture, it is a town of diversity -- no matter where you're from, what culture you're from, you are always accepted here."
The first designer to take the catwalk last night was Kristen Frazer, whose swimwear lime Trefle incorporated enough island flare -- including bold colors and even Zebra stripes -- to make Miami's bikini-clad population drool. Still, the British Virgin Island native admitted she was looking forward to releasing some of her "first Miami Fashion Week show" jitters at SET nightclub's official after party.
"It's a little bit nerve wrecking showing first," said Frazer. "I may need three [cocktails]."
Soaking up the home-state advantage was Jacksonville-based designer Erin Healey, who debuted her new line during the Miami Style Showcase and has outfitted "America's Next Top Model" winner Whitney Thompson. Although working in a few of her signature classic looks into her collection, Healey says not to expect her to tone down her flirty style too much.
"Miami is my place," she said. "I design for Miami."