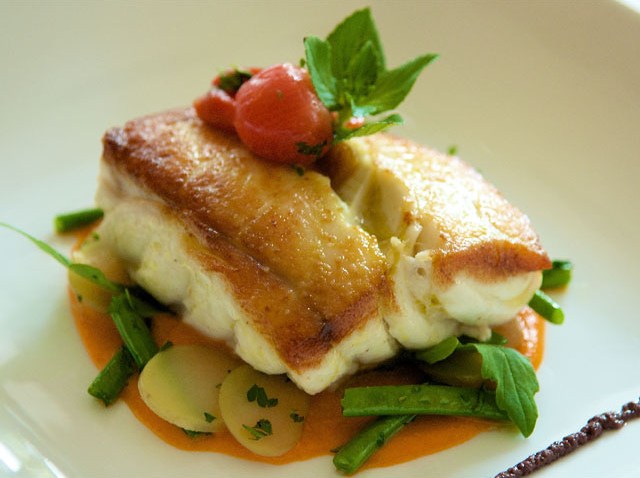 Withdrawal from Miami Spa month need not be painful, because Miami Spice Month is here.
For the next 60 days, locals and visitors have 114 reasons to open their wallet and indulge in the finest food deals around South Florida during Miami Spice.
In its eighth season, Miami Spice turns the slowest restaurant season into the most successful time of year. For the first time this year, The Greater Miami Visitors & Convention Bureau launched a kick-off party to preview almost half of the restaurants' selection.
"We feel that we took the [restaurant week] concept and made it bigger and better and much more comprehensive," said Rolando Aedo, senior VP of marketing and tourism. "It started as our own economic stimulus."
Miami Spice was so stimulating the restaurants did not want it to end.
"It still says restaurant month but the reality is that has become two amazing months of culinary celebration in Miami with the best restaurants and the best chefs," said Aedo.
For $22 during lunch and $35 for dinner, diners enjoy 50 percent savings on an appetizer, entrée and dessert from the culinary masters of the most intimidating establishments in Miami.
"This month is to demystify the restaurants and give people a chance to experiment," said Aedo.
John Suley, Head Chef of Gotham Steak at the Fontainebleau, is inviting diners to watch him work at the restaurant's open exhibition kitchen. Miami Spicers are welcom for dinner every day but Saturday.
Chef's Recommendations: Yellow Fin tuna tartar with ginger and the grilled prime hanger steak with fingerling potatoes, caramelized shallots and Bearnaise sauce.
"As far as desserts, we have great pastry chef who is always coming up with creative desserts," said Suley who could not pick just one.
In its third year of participation, Bourbon Steak of Aventura offers a price fix menu for dinner every day but Sunday. According to general manager John Ricccardo, only seasonal, fresh ingredients are used.
"We rotate the menu and our chefs embrace the program and try to put the best possible menu to attract the most people," said Riccardo.
Manager's Recommendations: American Wagyu Flatiron cooked kobe style with foie gras and Yukon gold potato gnocchi, tempura squash stuffed with lobster, and Florida sweet corn soup with Alaskan king crab.
If more incentive is somehow necessary, Bourbon Steak offers 50% off the entire wine list on Mondays and showcases live music on Wednesdays and Fridays.
Over 100 more Miami Spice restaurants offer an epic array of food including sushi, Italian, seafood, Mexican, and Chinese. A select few offer hotel discounts for those who participate in Miami Spice.
When the most delectable offer ends September 30, Miamians will mourn the loss for only a short time because November brings the first ever Miami Live Music Month.
"We are going get all the live music venues and we will be offering amazing values so that people can enjoy the live music that Miami has to offer," said Aedo.