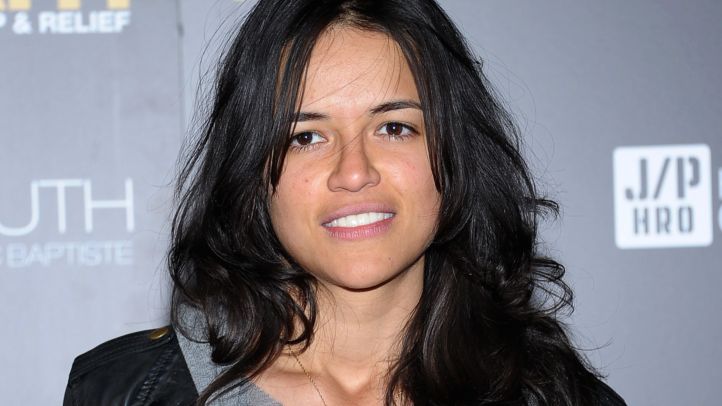 Actress Michelle Rodriguez has been kicking serious you know what since her breakout flick, Girlfight, and continued through mega-hits like The Fast and the Furious, Lost, and, more recently, James Camerons' Avatar. And according to her, that's really the only way to ensure she takes the roll.
"I look for a whiny aspect in a woman, and as soon as I see that, I'm like, 'not interested,'" Rodriguez told Niteside. "I'm not a true thespian, I don't seek the thrill of exploration of human emotion -- I'm more about projecting what I love about women and the empowerment of them as much as possible."

She added, "When I see strength I'm attracted to it, it's what makes me feel comfortable. I'm a true matriarch."
Still, Rodriguez — whose latest film Battle: Los Angeles hits theaters Friday — admitted to having reservations after reading the script, in which she plays plays Air Force Tech Sergeant Elena Santos.
"The first thing that I thought was, 'I just did Avatar -- I don't want to be in a movie that's going to be corny,'" she explained. "So my first thing was to know what these aliens are going to look like and the perspective.
"And he [Director Jonathan Liebesman] showed me the short that he basically showed to the studio to get the funding for it, and it blew me out of the water. It's intimate -- it's not this 'blow up the Hollywood sign.'"
In fact, Rodriguez — who underwent extensive Marine training to prepare for the part — said she wouldn't be opposed to having a real life close encounter.
"It'd be kind of cool if aliens dropped in on us," she laughed. "Maybe we'd stop fighting against each other so much. "
At least we know if they didn't "come in peace" she'd be able to take them down.
Sometimes it's okay to be a follower! Check us out @Nitesidemia.