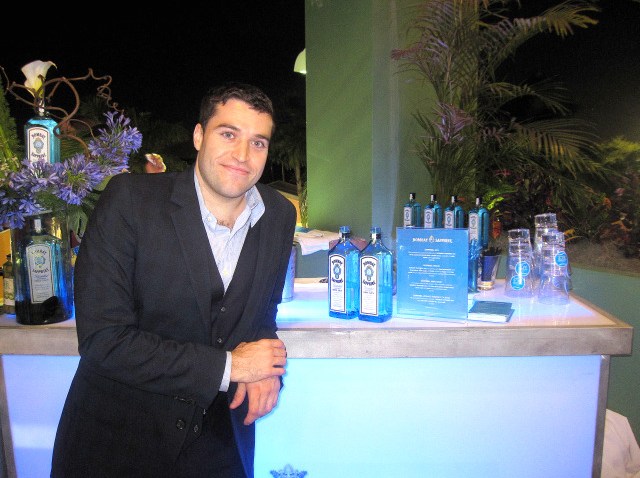 The gin cocktail is quickly becoming the Mint Julep of tennis, award-winning mixologist and Bombay Sapphire brand ambassador Milo Rodriguez said last night.
Attending the "Meat and Gin" party at the Sony Ericsson Open Tuesday evening, Rodriguez taught tennis fans how to create the perfect courtside cocktail.
"It fits tennis," Rodriguez said of gin-based beverages. "It fits that epicurean attitude to drinking, and it definitely fits South Florida weather."
Rodriguez left Miami for New York but remains a power player -- or pourer -- at the Miami Beach Polo World Cup and various Star Island celeb shindigs. He confessed he misses the SoFlo scene.
"I miss the happy-go-lucky attitude," Rodriguez said. "There are a lot of personalities down here. They may not all be the best drink-makers in the world, but they are certainly some of the best bartenders I've met."
He added, "The drinking attitude in Miami is, 'Less is more.'"
We'll drink to that!