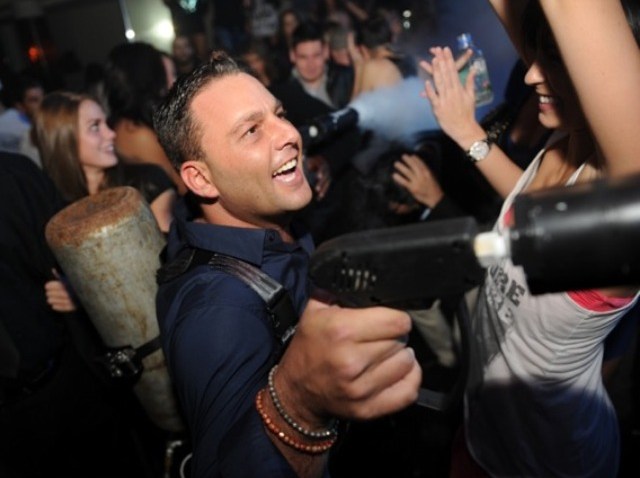 Ever dream of catching Fatboy Slim live with only 400 of your closest friends?
Then you're in luck because that is precisely what nightlife impresario David Grutman is offering at The Fontainebleau's latest club, Arkadia. The new spot, brought to you by the same people behind the adjacent mega-club LIV at The Fontainebleau, opened just two weeks ago but is already making waves in Miami's club scene
Fatboy Slim will play the new club for a New Year's Eve bash and Snooki's favorite DJ Kaskade will be there for the W Magazine event during Art Basel. But the big-name acts are where the similarities between LIV and Arkadia end.

"It's apples and oranges," said Grutman, founder and principal of MMG. "Some people want more of that incredible club experience, but some want to be able to get lost and tucked way instead of being on center stage in front of the entire world."

He added, "We want to give some of the people who come to LIV another alternative."

The dark, intimate space, which resides in the former home of sushi restaurant Blade, throws in loungey additions like a pool table and maxes out at just 400 people. Still, Grutman says you can still count on seeing some of the same clientele trickling in, especially those looking for a more boutique club setting.

"You will definitely see some cross over," he said. "But this is something you could find more in New York or L.A. -- there's not too many clubs in Miami that have this kind of richness to it. People are really digging on it."
Grutman can't wait to see the response to the hot headliners to come.

"When we get big performers to play in this tiny space, just the 'How am I here seeing this?' look on faces -- that's what makes it all worth it to me."