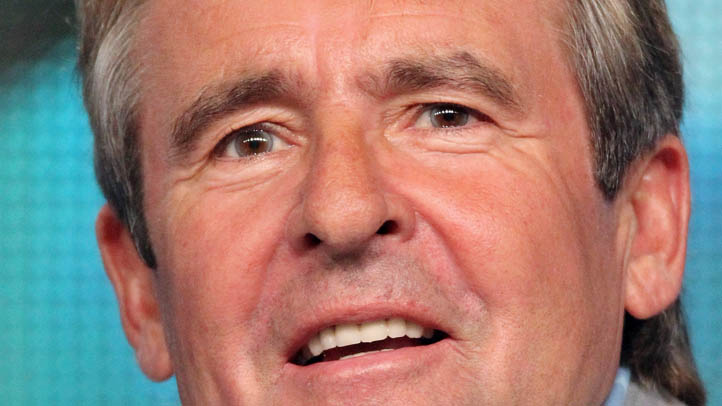 Monkees singer Davy Jones died Wednesday in Florida of a heart attack, the medical examiner's office in Martin County confirmed to NBC News. He was 66.
A witness said he was with Jones at 9955 SW Fox Brown Rd. in Indiantown, when the singer began to "complain of not feeling well and having trouble breathing," the Martin County Sheriff's Office said.
Fire Rescue responded and transported him to Martin Health System where Jones was pronounced dead."At this time there do not appear to be any suspicious circumstances surrounding the death. Family has been notified," the sheriff's office said.
Meanwhile, the medical examiner's office has taken over the case.
"The District 19 Medical Examiner's office has been notified of the death of Mr. Davy Jones. The Medical Examiner's office will take jurisdiction, and a possible autopsy may be performed after evaluation of the circumstances of the death and medical information.," the office told NBC 6.

Jones' publicist, Helen Kensick, told The Associated Press he died in Indiantown, Fla., where he made his home. He is survived by his wife, Jessica Pacheco, 32, an actress and flamenco dancer, and four daughters from two previous marriages.
He also had a home on Franklin Street in Hollywood.
The Monkees were formed in 1965 by Screen Gems Studios, to be stars of their own sitcom about the exploits of an up-and-coming rock band. Jones was the first to sign on, and he was eventually joined in the made-for-TV band by drummer/vocalist Mickey Dolenz, guitarist Michael Nesmith and bassist Peter Tork.
Though the show lasted for only 58 episodes over two season, from 1966 to 1968, they won the Emmy for Best Comedy after their first year, and a loving place in the hearts of America.
From the outset, critics derided The Monkees as Beatles rip-offs and inauthentic. But they overcame the snobbery and backlash to win millions of fans with their infectious radio-friendly hits and squeaky clean image, of which Jones was the absolute personification.
And they stuck together after the show's cancellation, eventually throwing off the yoke of their creators to record their first album on which they wrote many of their own songs and played their own instruments, "Headquarters." The record would debut at No. 1 on the Billboard charts in 1967.
They released six top-10 hits during their first run -- with Jones singing lead on "Daydream Believer"-- and over the years they sold more than 65 million records worldwide, spawned a comic book, made a feature film and continued to record and tour off and on.
The band's popularity was so great in the late '60s that another young British rocker named David Jones felt compelled to change his name to avoid confusion. The performer would eventually settle on David Bowie.
After the band's initial split, Jones spent many years doing stage work in London, recording solo work, and appearing on a number of American TV shows, including "The Brady Bunch" and "Sabrina the Teenage Witch."
All four original members last recorded together in 1995, releasing "Justus," the following year, and briefly toured Britain in 1997. Last year, Jones went on a 45th-anniversary reunion tour Dolenz and Tork, which was cut short "due to internal group issues and conflicts."
Jones was scheduled to perform with David Cassidy on April 14 at the Magic City Casino, which said in a statement that it is confirming a replacement act.
"The show will go as scheduled," the casino said. "He will be missed."
One of Jones' Hollywood neighbors remembered him as a genuine and down-to-earth friend.

"He was sincerely the most authentic and genuine person you'd ever meet," said the neighbor, who only gave his first name, Mitch. He said Jones lived a few houses down from him on Franklin Street.
"In my wildest imaginations, I never would have ever believed that Davy Jones would literally be living on my street," he said, "and so one time I had a chance to pull him aside, and I said to him, 'Davy, I have to tell you as a kid you were my friend. You didn't know me, but I felt like I knew you. And you got me through some really tough times.'"