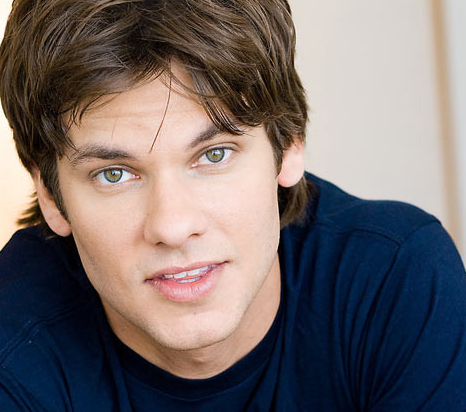 Life after leaving reality TV can be a rough one. For some, it can be a one-way street to Celebrity Rehab. For others, its turning your 15 minutes of fame into a full half hour. The likes of Bravo's Bethenny Frankel and E!'s Kim Kardashian have done it. And Road Rule's Theo Von is doing it too.

Known for his time on Comedy Central, MTV and NBC's Last Comic Standing, Von is heading to South Florida Wednesday, along with Y100's Michael Yo, to co-headline his first ever show at the Hard Rock's Fort Lauderdale Improv. But before doing so, he talked to us about his transition from reality TV to stand-up and what he thinks of our hometown of Miami.

Are you excited to perform this Wednesday at the Ft. Lauderdale Improv?
I am excited. I have been to South Florida a couple of times. I have been to the Miami and Palm Beach Improv a couple of times but never Lauderdale. I think the show is going to be awesome.

How are Miami crowds compared to other major cities?
Miami is always so diverse. The crowd in Coconut Grove at the Miam Improv is just so very diverse. You meet people from countries you have never even heard of. I'm like, "You are from where?" I was way surprised, but I love the crowd in Miami. But I will say the Palm Beach crowd is a little more fancy.
What would you say the difference between going out in Miami and going out in Los Angeles?
I live in Santa Monica right by the beach; it's just a little more peaceful. No one really goes out in LA like they do in Miami. There is just a feeling in the air in Miami that you are going to have a good time. People in L.A. just spend a lot of money to go so they can put pictures on their Facebook. And the city is dead at 1:30 AM. I grew up in New Orleans—clubs only close when there is a fire.

From Road Rules to stand-up comedy—how did this come about?
I was voted class clown growing up and I always liked to make people laugh. Its just where I find my happiness. It's also one of the few times that I feel really comfortable. I am so much better on stage in front of 500 people than I am talking to one person.

Many reality stars make a career out of reality TV. Did you not want to do that?
I didn't think it was a bad idea. I did it for about five years—I made great money as a young person without a regular job and got to travel to multiple countries. It came to me one night during the last MTV Real World vs. Road Rules Challenge I did. I was up reading a book from one of my favorite poets while all the other kids were boozing. I realized I needed to get out. I could never go back at this point.

You and Y100's Michael Yo are co-headlining the Ft. Lauderdale Improv Wednesday. How did you two pair up?
We did a Poker Tournament for Muscular Dystrophy about a year ago and just stayed in touch. He is one of the only comedians that I talk to on a regular basis. We keep in contact and he will ask me about jokes and such. What I like is that he just approaches comedy from such a different point of from other comedians. He just started and is like, "Hey I am going to be good this and here I am."

I know you are gearing up for your second Comedy Central special. That is a big accomplishment for a comedian.
It is for sure. It has taken a long time. I have been doing comedy for about eight years and have been headlining four about five years. I have probably been to 95 cities in America. It doesn't sound like a lot, but when I am thinking about, I just think about all the holes in the wall that I have performed in.

What are a few of your favorite cities that you have performed in?
New York, Madison, Chicago, and Los Angeles are all really fun. Miami especially, of course.