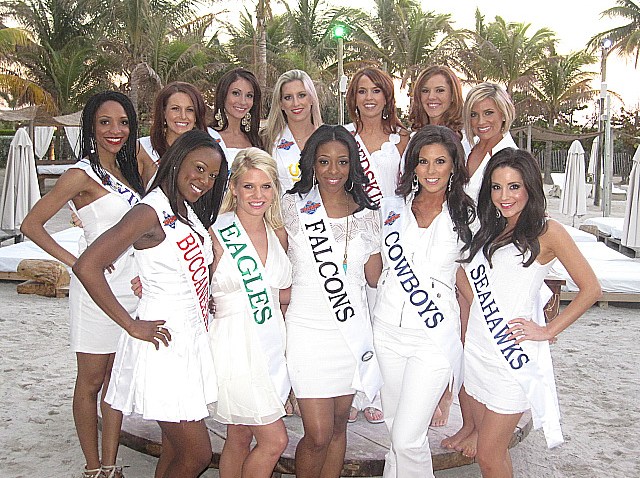 NFL cheerleaders were getting into a different kind of spirit to celebrate their arrival in the Magic City ahead of the Pro-Bowl this weekend.
The NFC Pro Bowl squad threw back a few mojitos at famed South of Fifth haunt Nikki Beach Tuesday night.
"I am so excited the game is in Miami," Dallas Cowboys cheerleader Justine Phillips said. "I want to experience as much as possible while I am here."
For some, the trip was their inaugural trip to South Florida. But the team's schedule -- jam-packed with fashion shows, shopping and, of course, game day -- doesn't factor in too much spare time for partying.
Still, Justine assures us the team will work its way into the Miami nightlife scene.
"I know we are hitting up the W," she added.