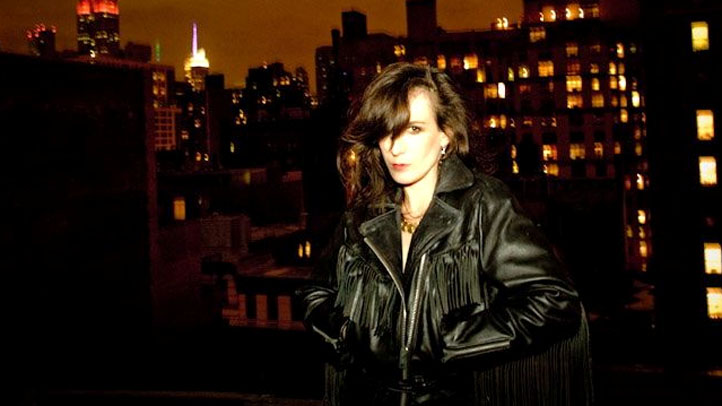 Friday night the kids will undoubtedly be all right. Why? Because Brooklyn's-own Class Actress will be taking the Vagabond stage and harking back to a time when it was okay to romanticize one's life, to hold hands, to pucker up and to have your heart broken. Niteside got with CA's sassy, classy Elizabeth Harper before the band blew into town to support their remarkable Journal of Ardency.

What's the Journal of Ardency and why did you write it? The JOA is like Marlyn Monroe's diary circa now. It's all the things you want to say to someone and I wrote it because the the timing was never right.

Are you really comfortable having folks listen in on your innermost thoughts, fears and desires? Yes, of course. Why not? Art is about communication of our deepest fears and desires, so thus we don't have to feel so alone. It's the id run wild! And the super ego is there to work it out.

That takes a bit of courage; perhaps a little craziness too, no? Naivete is my best and worst quality. And crazy, well, you have to be. Courage is what freedom is based on. It's not like I am decorating a dental office.

Class Actress's sound harks back to a time before you were probably even alive. What is it about early '80s pop music that so inspires you? I think it's the sentimentality, the melodies, the John Hughes-ness, if you will. That I've "romanticized" in a time when getting a text back is the be-all end of a relationship. Where's the boombox guys? Okay, maybe too much, but still.

What other things give you inspiration? Other than romance and heartache? Well the enviable strength of the human spirit to overcome. That's what we all want to know is possible.

I'm thinkin' this will be your first time playing Miami -- are you prepared to be overcome by the shadows thrown from our perpetual sun? I am ready and willing. Bikini in hand. I can't wait to get to Miami. I've always idolized the culture and vitality of your city!

Before we go, what else do we need to know about Class Actress? "It's not true that I had nothing on. I had the radio on." Marilyn Monroe.
Class Actress, with Larry Tee and Millionyoung Friday March 11, 10 p.m. at Vagabond 30 Northeast 14th St Miami. For more information call 305-379-0508