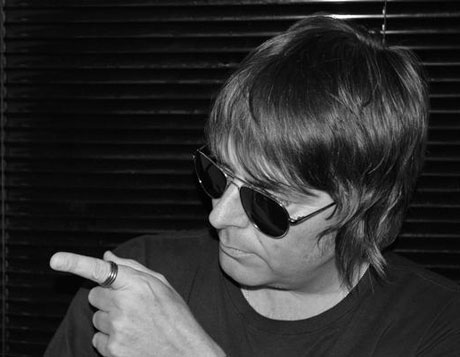 Good music never goes outta style. Just ask Andy Rourke, who not only helped create some of most classic sounds ever, he spins them too. Yes, we're referring to the former bass player of The Smiths, and yes, we're talking about Saturday night's spin at Eve. Here's the lowdown.

Wanna fill us in on your boothing up at Eve this Saturday night? My good friend Nastie invited me to come and spin, and we are going to hang out together in Miami for a few days, so I get to spin and have a mini vacation! I will be playing the same kind of songs I play on my radio show "Jetlag" -- lots of classics, Stones, Bowie,Clash, Beatles, mixed up with some more dancy stuff and classic Soul music. A very eclectic mix!

This isn't be the first time you've spun here, is it? I have played there a couple of times in the past few years, I think it's a great spot and a great crowd there, I'm really looking forward to it.

Of all those spin dates, how many times have you been asked to play The Smiths? It doesn't happen every time, but more often than not shall I say. I quite enjoy hearing my music played LOUD through a great sound system!

Any other Manchester acts on your hit list? Well my set would not be complete without all my Manc favorites: Happy Mondays, Joy Division, New Order, Stone Roses. I make myself homesick when I play them ;o (although I now consider New York home, I've been there two years and don't think I will ever tire of the city).

Speaking of which, a new pal (Ximon from Teeth) says the city is making a bitof a comeback. Does Manchester still really have much to answer for? I feel a little bit out of the loop when it comes to commenting on any new bands etc.. as I explained I haven't lived there for 2 years, but there is always lots of new bands popping up, I don't know why, there must be something in the water!

As for answers, what prompted you to return to the MIA in the middle of summer anyway? I know! people must think I'm crazy, to tell you the truth my main reason to come here was to visit my friend Notorious Nastie. He has had a tough few months recently and I needed to come and give him a big hug!
Andy Rourke spins Saturday night at Eve 1306 N Miami Ave Miami. For more info log on here.