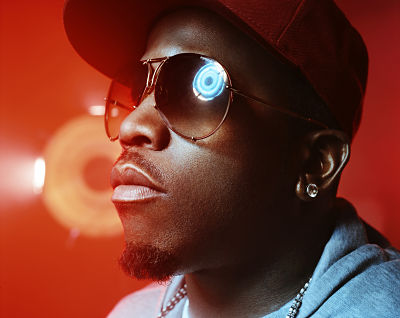 Big Boi's new album "Sir Lucious Left Foot: The Son of Chico Dusty" may be just rocking the racks, but the hip-hop Outkast is already ready to follow up that mad wonder with "Daddy Fat Sax: Soul Funk Crusader." Hear the man yourself on Sunday night at Grand Central for the Trunumeral 10th Anniversary bash.

How did you connect with the cats at Trinumeral, anyway? Well, they approached me, and it's not like every day you're performing at the 10th Anniversary on the 10th day of the 10th month in the year 2010 -- lots of 10s up in there. And there are lots of talented artists on the bill and I am happy to be a part of it.

Since you've been in Miami a time or two, have you got a favorite joint yet? That's tough. Mansion is definitely one of my favorite spots. I also enjoy going to Wet Willie's, get a couple of drinks, or go across to the beach. Nocturnal is also good.

We're hearing from the Son of Chico Dusty; when we gonna hear from the father and the holy ghost? Haha. Well, all these different names are my different personalities. Sir Lucious shows off more of my mature side. My next album will show a completely different side of me

Okay, let's address that Daddy Fat Sax LP. Who is he and how'd he become such a Soul Funk Crusader? You'll be hearing from Daddy Fat Sax real soon, but you've gotta stay tuned for the whole "Daddy Fat Sax: Soul Funk Crusader" in order to hear the story behind everything! It's another part of me, a funky part of my soul. It's hip-hop, but it's also rock, blues, jazz, and funk -- everything all rolled into one.

Is he any relation to Daddy Fat Stacks? We are the same person.

While we got you, wanna give us a bit about your Big Kidz Foundation? The Big Kidz Foundation is all about giving to the kids who are from the communities that are kind of 'outcasts' from the daily conversation. In addition to educating them, we try to give them life experiences that they usually wouldn't get because of their circumstances.

We've covered the tour, the show, and the solo sides. What else do we need to know to be up to date on Big Boi? I am still working. You can expect Dre's solo album to come out; then I'll start to record parts for OutKast's new album I already finished. My next solo album Daddy Fat Sax: Soul Funk Crusader; that's gonna be even more artsy than the previous LP.
Big Boi hits the stage Sunday October 10 at Grand Central 697 N Miami Avenue DWNTWN Doors open at 9pm