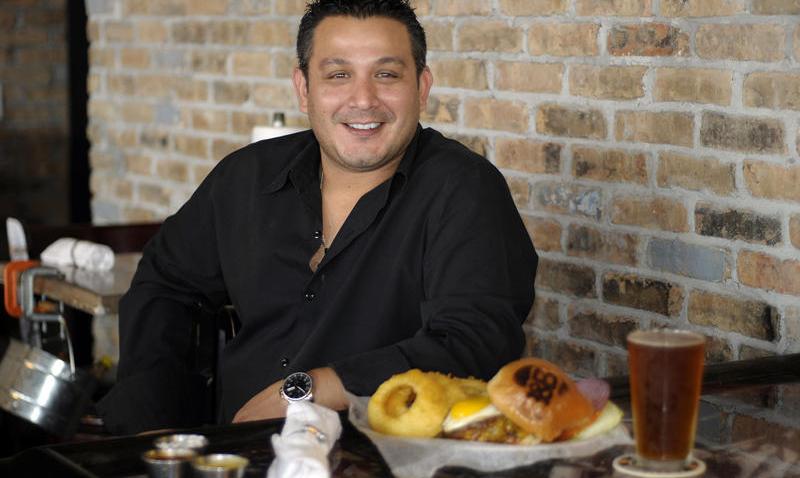 It's fair to say there'd be no America as we know it without burgers and beer. Both have become staples of the American menu. If the crowds lined-up around the block are any indication, everybody waited to taste that sensation at Burger & Beer Joint, which has now expanded across the Causeway to Brickell. Niteside got with Executive Chef Carlos Barillas to get the lowdown on the Joint, and to see what's what with tomorrow night's Bash.

Tomorrow night Burger & Beer Joint is throwing a Burger & Beer Bash. Wanna tell us about it? The idea on this event is to prepare eight dishes using seasonal beers from Sam Adams. Each station will consist of two items paired with Sam Adams beers. The event will take place at our South Beach location from 7 to 10 p.m.

How did the South Beach Joint come together anyway? Owner Ron Garcia and I worked together in South Beach and wanted to bring something new and unique to the Miami area by showcasing our talents. In June 2009, we incorporated the rock 'n roll theme from the West Coast and threw in a few ideas we thought Miami was missing in their restaurant/bar scene. The vision of Burger & Beer Joint stemmed from the fact that Miami needed a locals place to hang out at where everyone felt welcomed.

And now you've a Joint in Brickell. Same line-up and reasoning? Different layout, different location, same DNA.

Might we expect yet another Joint to open somewhere soon? We are working on finalizing the Fort Lauderdale Project -- Drive-In-Look -- at the Ferrari Dealership Site.

What are the Joint's signature burgers? Thunder Road: prime Angus beef, smoked Duroc bacon, American cheese and Bourbon BBQ sauce. And Mustang Sally: American Kobe beef, prosciutto di Parma, red onion marmalade and brie cheese.

Is there a non-burger dish that you'd also consider signature? The Deep Fried Pickles is definitely a B&B signature dish. Made with PBR Batter and served with homemade buttermilk ranch.

Prior to B&B, you've worked with some of the world's Top Chefs -- Robin Haas, Norman Van Aken, Nobuyuki Matsuhisa. Is there some kinda something that they've all got in common? Great talent.

Was there any one thing that one of those chefs taught you which you'll never forget? It's hard to pick one, but they all taught me crucial skills, techniques and the importance of using fresh ingredients.

When you're not feeding folks, where in town do you dig hanging out? Nobu, Sra Martinez and Durako.
What's coming up for Carlos Barillas? A BBQ concept possibly?