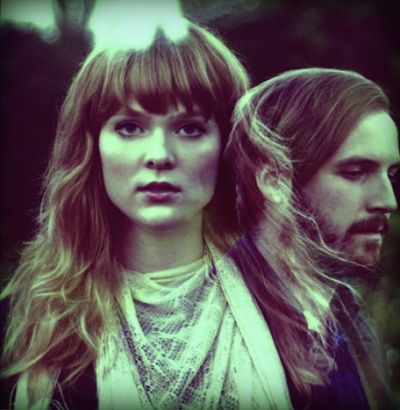 If time travel happens to be your thing, then Gatsby Gone Goth party this Saturday at The Raleigh is where to spend Halloween. Besides the Gatsby- and Goth-era vibe, guests will get a first gander at Canadian duo Parallels. Niteside got the details from singer Holly Dodson.
You're playing a wild Halloween shindig on Saturday. Wanna tell us about it? We're playing at the Halloween party of a lifetime. It's at the Raleigh Hotel, Gatsby-gone-Goth themed.
How'd you get roped into such an event? A fellow Canadian, Michelle Leshem, at Supermarket Creative Agency, is a huge supporter and wanted to help us escape our cold weather for a weekend.
The Raleigh's a beautiful place to play. Have you staged down here before? No! This is our Florida premiere so we're really excited to be a part of this.
Speaking of staging, what can Parallels fans expect from your show? We'll be playing a couple new songs that we've just recently added to our set from our first album called "Visionaries" -- also a special Halloween-themed cover of "Pet Cemetery" by the Ramones. We'll also be conjuring spirits. ... I heard the Raleigh is haunted.
Care to fill us in a little more about that album? Yes, we just released a deluxe edition of our full-length debut album called "Visionaries," which is out on our own label Marigold Productions. The deluxe contains the original 12-song album plus some exciting remixes -- "Pet Cemetery" as well as a new track called "The Raven."
Are there plans for anything else to drop any time soon? We're writing and recording some new material so fans take note: We'll be releasing a new single early next year.
Everybody and their sister have compared Parallels to '80s-era stars such as New Order & Kate Bush. Are you a little tired of the easy analogy? Well, Kate and New Order have been big influences. We are big fans of both of those artists, but, as you said, it is easy to compare us to someone instead of trying to describe us as our own entity. It seems, though, like every artist has to be compared to someone these days so at least we're compared to people we admire.
In the end though Parallels is Parallels. Should we tell folks to accept no substitute? I think our music speaks for itself.