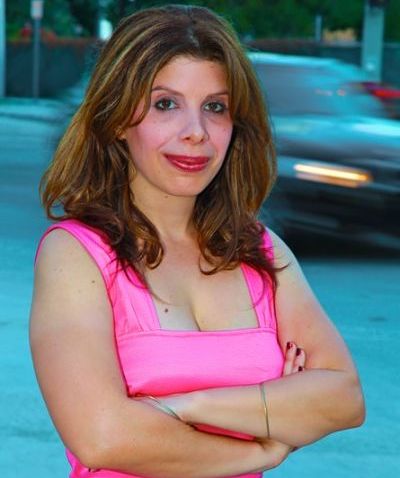 Everybody digs Art Basel. It's the one time of the year when the hustle and bustle is more mind than muscle, and Miami bursts with the kinda world class action that's as fast as it is knowing. It's when 40,000 top-notch art ops swing into town to prove it. But even the best-connected among us can get unwound by the wild whirlwind. To help prevent that, a gaggle of art insiders is assembling this Saturday afternoon in order to share their tips on How to Art Basel.

Can you please tell us a bit about How to Art Basel? Art Basel Miami Beach brings an amazing energy to Miami but for a lot of people, the Fair is a bit overwhelming. We're promoting a fear-free fair, if you will, with a brunch at Locust Porjects this Saturday. We'll have sweet and savory offerings by Catering by Vivian, Bustelo coffee and Ketel One Bloody Marys.

The event is geared toward established and new arts patrons who wish to get a clearer sense of how to navigate Art Basel Miami Beach. Instead of a static panel of seated speakers, we are creating a more fluid event. We are scattering our hosts, who include museum curators, private collectors and artists, across the room. They will self-curate intimate conversations with about 20 people at a time and then switch people. Think art speed-dating. It will be far more interactive than a panel, and hopefully, it will allow the audience to ask questions.

Who all will be involved? We have a truly amazing line up of hosts. They include a graffiti artist from Primary Flight, private collectors Kathryn and Dan Mikesell, artists Bert Rodriguez and Adler Guerrier, Silvia Karman Cubina from The Bass Museum of Art, and Art Basel's own Stefanie Block Reed.

What's so big about Basel, anyway? Art Basel Miami Beach unseats Thanksgiving as my favorite holiday. It's a sensory overload. Instead of mashed potatoes and stuffing, you get exquisite art, interesting, beautiful people, real pathos and humanity along with dazzling excess. It's the human soap opera laid out for you in one week.

Aren't you also the one who runs the Overtown Music Project? What's that all about? OMP celebrates the music, history and spirit of Overtown in its heyday. Many people don't realize that Overtown was the epicenter of music in Miami for many years. It was called the "Harlem of the South." We're trying to showcase the musicians and the various genres of music that came out of the area -- big band, blues, jazz, funk, soul and gospel.
This isn't the first year of this is it? It is the first year but it's the third event we've done in the Outside the Lines Series, which focuses on helping people navigate the cultural landscape of Miami in a social, non-threatening way.
When you're not advocating for the arts where in town do you most dig hanging out? Magnum has the best bread basket in Miami and the place swings at night. It's got an old-school vibe like no other place in the City. You'll hear cabaret style show tunes if you go on a Saturday night. I end up at Sakaya Kitchen most Sundays. They make these swoon-worthy kimchi grits that have me jonesing for them the entire week. And Soho House is my destination bar when I want a glass of wine and don't want a crazy club scene. You can actually hear the person next to you speaking. A big plus in my book!

What else is coming up for Amy Rosenberg? Many more events are coming up for both Outside the Lines as well as the Overtown Music Project. OMP has a gospel brunch, a blues and BBQ and Motown event coming up in the next few months. As you might be able to tell, art, music and food are very dear to my heart!

The How to Art Basel brunch takes place October 30th from 12-2pm at Locust Projects, an alternative art space at 155 NE 38th Street.