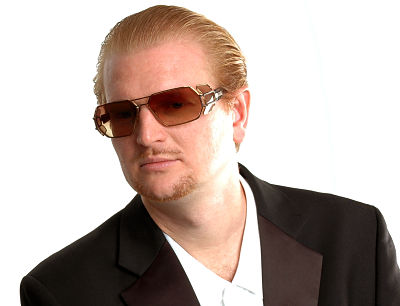 Get ready for another Hot Night of Cool Jazz at The Bass Museum -- this time with the David Siegel Quintet. Siegel has had a rather storied career, and he brings to the bandstand a past that includes some of the greats. Add the fact that this will be the last Hot (Friday) Night of the summer season and Niteside just has to grab him for a chat.

First, who (or what) is the David Siegel Quintet? My group on Friday is gonna feature feature David Fernandez on the soprano and tenor saxophones, he is one of my heroes as a player and writer for years; Fernando Ulibarro on the guitar, Josh Allen on the upright bass, who is still very young, and John Yarling on the drums, who is also one of my heroes, both as a player and as someone who has given me a chance on the circuit since I was younger.

Can you tell us a bit about Friday's engagement? Friday we are gonna do material that is mostly steeped in the modern jazz tradition: Herbie Hancock/Wayne Shorter/Ornette Coleman/Steve Swallow, and four songs that I wrote. I like to think that we are exploring a little bit in terms of what you can do with elements like form, asymmetry, some unusual rhythmic patterns, punctuation and syntax in conversational improvisation, things like that....

How'd this all come about anyway? The Bass Museum actually has a rich tradition of featuring live jazz that goes back to the early nineties. I saw a lot of my local heroes there then, like Mike Gerber, Jeff Laibson, Gary Campbell, Steve Bagby, Barry Reis...I am thrilled that they started it up again, which I think also has to do with the fact that Fernando Ulibarri started organizing the talent. Fernando and local musician/drummer Rudolfo Zunigo actually do a lot to nurture the local jazz scene, I was fortunate enough to be offered a night by Fernando.

You've also sided with some rather big names in the jazz biz, care to fill us in on some? I toured with the Maynard Ferguson Big Band pretty much out of college for awhile; then focused on local musicians like Nestor Torres and a group I was in with John Yarling that featured talented vocalist Nicole Yarling. We even went on to perform at the Blue Note in New York and the Jazz Bakery in LA. I did a European stint with drum legend Ignacio Berroa, which was amazing, and it featured one of my other local heroes Felipe Lamoglia on sax. Then did nine months with Arturo Sandoval, also with Felipe.

You're not just a jazz cat though, are you? I do have my own pop-rock band Raging Geisha which has been a huge focus in my life. We have played in several parts of the US, including The House of Blues in New Orleans, Dallas, and Houston, and we reached the Top 10 in the FMQB charts with our single "The Way That He Wants Me." I do the band with two of my best friends, Erica Sommer and Shane Stoner, as well as two other of my best friends, Abner Torres and Fernando Ulibarri. Fernando has seen me so much recently, it was probably inevitable that he invited me to do the Bass, lol!

Didn't you also appear on some pop music hits? My name has appeared as a writer/producer on about 40 million records worldwide, for pop artists as diverse as Celine Dion, Christina Aguilera, Enrique Iglesias, Jessica Simpson....most recently however I was lucky enough to have two number one songs in the Billboard Pop Charts: "Whatever You Like" for T.I., and "Kiss Me Thru The Phone" for Soulja Boy.
David Siegel Quintet: Hot Nights Cool Jazz Friday August 26 7-9pm at The Bass Museum 2100 Collins Avenue Miami Beach. For more information call (305) 673-7530 or log on here.