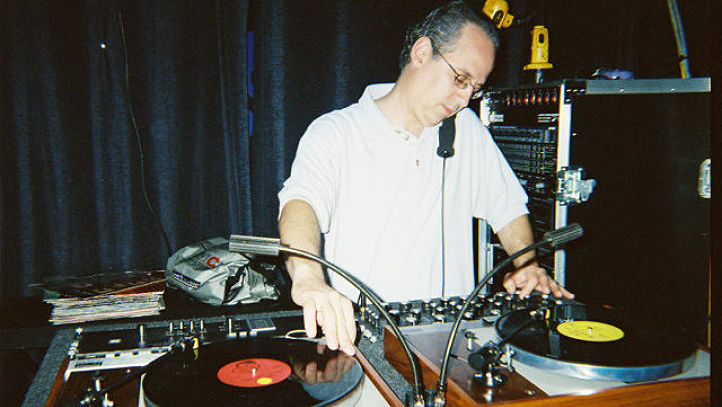 If there's a club on either side of the causeway that he hasn't made dizzy with his spin, we don't know the name of it. If there's another spinner who places as much emphasis on vinyl groove, we don't know who it is. He's as adept at throwback classics as he is of-the-moment house, and his beats are known to blow the proverbial roof off of wherever he booths up. He is DJ David Solero, and this Thursday night he's bringing fellow turntablists Sno White and Lumin into Mamushka for a new weekly wow of a throwdown called Across 36th Street.

Wanna tell us a bit about Across 36th Street? Across 36th Street is all about the music, more specifically the Funk, Soul, Rare Grooves and the Slow Jams from the seventies & the eighties. We will surprise a lot of people when we also play the vinyl of these tunes. When have you heard Slow Jams in a club???

Isn't the name a twist on the title of a certain classic movie? Yes! From the 1972 movie Across 110th Street which was an urban thriller and now has a cult status. The title song is written and performed by Bobby Womack!

What do Sno White and Lumin bring to the proverbial table? Besides myself spinning the tunes, DJ's Sno White and Lumin bring their unique music library to the table. We have been collecting music forever and have such a desire to spin these tunes. We know our music!

Why did you decide to host this throwdown at Mamushka? I've known Mamushka for quite some time and we finally decided to start this night at her venue. It's a cabaret style space, an art gallery and an arts cafe serving food all night! Technically in the Miami Design District but hence "Across 36th Street" from Wynwood.

This isn't the only thing you've got goin' on there is it? No, on the last Friday of every month we also host Soul Touch! This is a night of Deep & Soulful House music -- music with soul, vocals and a groove to make anyone dance and in a no-attitude venue. DJ veteran Victor Rosado joins me in the DJ booth.

Sounds like the start of a whole lotta white hot action... My motto is always the same, "it's the music that matters"!

Across 36th Street with DJs Sno White, Lumin and David Solero starts Thursday June 28, 10pm at Mamushka 31 NW 36th Street.