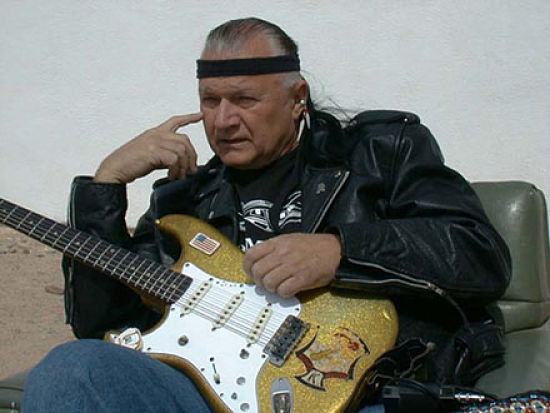 To say there'd be no surf music without Dick Dale might be a bit of hyperbole; then again, it also might not be. Either way there's no question that mad, rad sound would never have reached solid gold ground were it not for the guitar legend. This Sunday the Cali Kingpin six strings into Churchill's for a kindapost Hukilau blowout. Niteside reached the axeman on the road.

How you feeling, Mr. Dale -- everything good? Yeah, everything's great!

You were diagnosed with cancer a few years back, which is one of the reasons we asked. I've been fighting cancer for six years -- I've got this; I've got that; what else is new?

Any secrets to that successful fight? I figure I owe much of it to the fact that I never had a drug, never had alcohol, and haven't eaten meat in over 60 years.

Healthy living. You still living on a boat docked in Newport? I've still got the boat docked there, but I live out in the desert on nearly 100 acres with a private airport. I call it Dale's Sky Ranch.

You fly yourself? Oh yeah, I've got a Skymaster 337.

How long have you been piloting? I got my ticket back in '74. Was in the Air Force before that.

Tonight you're in St. Petersberg, right? Yeah, we blow that place apart.

Isn't that just one of your many, many Florida dates? it is. Florida's always been a special place for me -- it's like Hawaii. I've been coming to both for decades, and I always enjoy every moment.
Sunday promise to be any different? Yes, we may enjoy ourselves more than ever!

Dick Dale plays Churchill's Sunday April 24. For more information log on here.