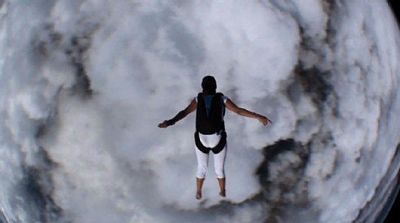 He's taken on the Munich terrorists (One Day in September), the hazards of mountain climbing (Touching the Void), dictator Idi Amin (The Last King of Scotland) and big box mercenaries (State of Play). Now he's taken on the whole wild world.. He is Kevin Macdonald, director of the crowdsourced Life in a Day, which screens spectacularly at Miami Beach Cinematheque beginning this Friday.

Why Life in a Day? We wanted to give people all over the world the opportunity and encourage them to pick up a camera and film something and shooting their daily activities seemed like the one thing that would be universal, no matter where you're from or your particular circumstances each and every one of us does certain things each and every day of our lives.

Who chose the date and why? In Europe we write July 24 as 24 July, or 24/7 if you will. It seemed like the perfect date given what the film was exploring thematically.

How much footage did you have to edit down and how did you decide what worked? We received over 80,000 submissions which amounted to about 4500 hours of footage. We had teams look at everything initially submitted and they graded them using a 1-5 star system. Our editor Joe Walker and I eventually looked at the material which had made the cut after that initial process and we began to see a narrative forming which enabled us to determine what would work in the final film.

Was there a preponderance of submissions from any one country? Actually no, for the most part the submissions were fairly evenly distributed.

Was there one particular submission that took your breath away? The clip which winds up ending the film, submitted by Betsy DelValley. It was lovely and moving and really captured the essence of what the entire project was about.

Your work has pretty much always been rooted in reality, of one form or another. Do you consider Life in a Day a natural progression? Absolutely. It captures the reality of life in its many forms and all walks of it.

What's next for Kevin Macdonald? I'm finishing a documentary feature about legendary reggae musician Bob Marley.
Life in a Day runs September 17-21 a t Miami Beach Cinematheque 1130 Washington Avenue Miami Beach. For more information call (305) 673-4567 or log on here.