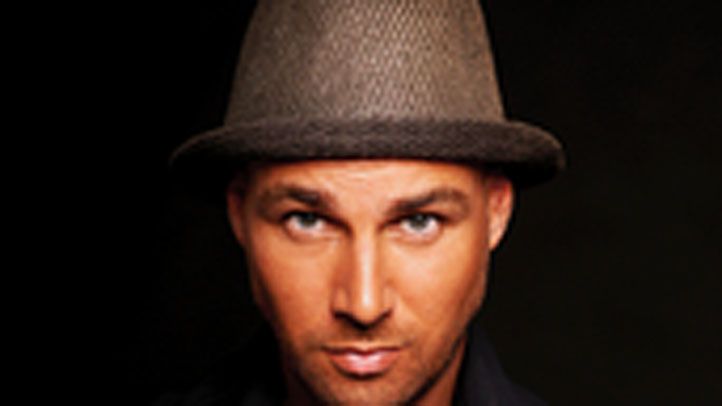 DJs Bobby Burns and Afrojack might go way back, but their connection runs deeper than a date on any calendar. The Dutchmen have tag-teamed on song, over the air, and in every world-class club you care to name. So you might say they're linked to the very marrow of their souls -- and ours. For New Year's Eve the two bring their JACKED to Wet at the W South Beach. You can bet your beat this will be one kickass bash. Bobby Burns fills us in.

Wanna tell us a bit about New Year's Eve? NYE is the night that magical things are supposed to happen -- and I'm not talking Cinderella. This year it's so special for me and Afrojack, we're flying all the way from Amsterdam to Miami just for those who want to get JACKED! It will be the first JACKED in Miami and the first JACKED on NYE ever. And it all happens at Wet in the W South Beach.

How'd that all come about? Months ago we were talking about doing something really special for NYE. We both had played epic gigs last year in Miami, resulted in everlasting memories for each and every one who was there with us. Then Nick (Afrojack) came up with the idea of doing JACKED at Wet for NYE. It's a beautiful site -- the pool, the beach, the stars, the sky -- and it brings out the vibe of WMC more than any big residential club can I think of. And let's not forget the good relationship we have with the Hotel W across the USA. We travel a lot, and it's nice to have a spot where you can really put your head to rest.

Have you got anything else goin' down while you're in the States this go round? Yes, it's a full week leading up to NYE. I play Surrender in Vegas on Wednesday, Pacha NY and Club 4sixty6 in West Orange on Thursday, and New York's Roseland Ballroom on Friday. After jacking Wet it's back to Vegas, this time at XS (Sunday).

Didn't you and Afrojack also just make some big radio deal? We've done 21 episodes of JACKED for SIRIUS XM, but we also signed to do JACKED on 538 recently, which is the biggest commercial radio station in our home country, The Netherlands. Despite all the travelling across the globe, we find it important to touch base at home.

What else are the two of you up to? You can definitely expect some new Afrojack & Bobby Burns collaborations in 2012. And besides DJing and producing, we also scout for new talent for the Wall Recordings label.

Don't you have something else about to drop in addition to your action with Afrojack? Yes! I have the honour to release my upcoming release "Next" on Roger Sanchez' Stealth Records. It's always been a wish of mine to release on Stealth, because Roger Sanchez kinda inspired me to start listening to proper house music back in the day. It's almost time to release yourselves!

So, what's 2012 looking like for Bobby Burns? I decided that February is gonna be my studio month. I wanna focus more on my own productions and the collaborations I have to finish with Afrojack, Sidney Samson, R3hab, Apster & Shermanology. In March I'm looking forward to coming back to Miami for WMC 2012 and my gigs there. And Afrojack and I will continue delivering the weekly JACKED radio shows through 2012 and beyond.

JACKED with DJs Bobby Burns and Afrojack takes place on New Year's Eve at Wet. For more information log on here.