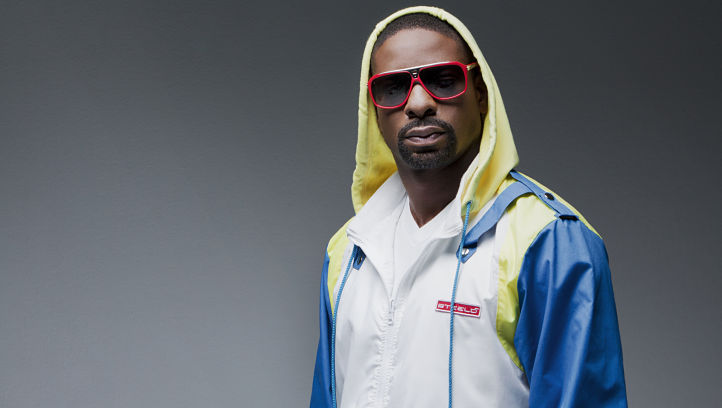 It'd be enough to know that the 8th Annual Irie Weekend will go down everywhere from Mansion and Arkadia to The Perry, as well as the Melreese Country Club and http://www.bowlluckystrike.com/www.bowlluckystrike.com/, and include some of DJ Irie's most celebrated celebrity pals. That it now will come hot on the heels of The Heat's World Championship means that it just might also go down in history. Niteside got with the one-and-only court-to-club spinner on the eve of his ever wowful three-day Weekend.

How will you be kicking off this year's Irie Weekend? This year we're kicking things off a lot differently. We usually hold a welcome reception at an outdoor venue or nightclub, but this year we're taking over a Star Island estate and producing our first ever Irie Weekend Carnivale. I'm really excited about this event as it adds a new dimension to our property.

Will the night end early enough to make the next day's golfing? Oh yes it will. Irie Weekend Carnivale starts at 9pm and we anticipate it ending early enough for people to get a good night's sleep and be ready to hit the links on Friday.

Who all is slated to hit the links? Miami Heat Players, Jamie Foxx, Reggie Bush, Chris Kirkpatrick, Wesley Jonathan, Jonathan Vilma, Mike Sims-Walker, Sidney Rice, Jim Jackson, Eddie Jones and more.

Will they all also be on hand when you hit The Perry and Mansion that night? They sure will! We've got the crew rolling with us to all the events all weekend long.

Who's staging at Mansion anyway? Our Friday night party at the all new Mansion 360 is going to be insane! The ultimate party host himself Mr. Grammy and Oscar award winner Jamie Foxx will be presiding over the night, which is being presented by Chambord Vodka & Bench clothing.

Saturday's got some swing to it too, doesn't it? Definitely have some fun stuff lined up for Saturday including another Irie Weekend first -- bowling at Lucky Strike! I wanted to have an activity that the kids in the programs we support could participate in so we put together our first Verizon Wireless Bowling tournament to really have everyone get together and interact with our kids and just have fun. Saturday night at Arkadia is going to be CRAZY!! I have so many surprises lined up... we're going to close out Irie Weekend in epic form.

Before we go have you any kinda special thanks to a certain set of World Champions? I think I speak on behalf of the entire city when I say we couldn't be more proud of this Miami Heat team. This championship represents the culmination of hard work, dedication and most of all unselfishness and the true definition of TEAM. The Miami Heat is a not only a world champion team but a world champion FAMILY and we as the people of Miami are very lucky to be a part of that family. Job well done guys.

The 8th Annual Irie Weekend runs Thursday through Saturday, June 28-30 at numerous venues. For more information log on here.