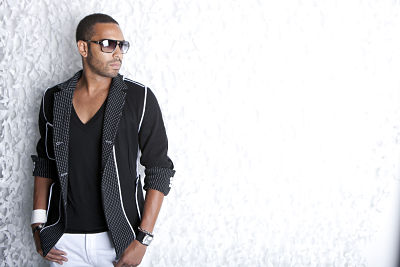 Pittsburgh-born, Miami-made DJ Justin Sheppard may have earned his stripes pumping pool parties at hotspots like The Flamingo, The Raleigh and The Gansevoort (where the rooftop RX is still crazy packed even after three years), but it's at Club Space where he truly cemented his own place in the dance world. This weekend he's pulling off a double-whammy, so Niteside asked him to fill us in.

Wanna tell us about this week's pair of Space dates? I'm super excited for a big weekend. This Friday is the launch of Space On Tour, and Revolution Live will host the official kickoff event; Saturday is my birthday celebration and I'll be spinning at Space here in Miami with NYC DJ legend BORIS!

Won't you be there on NYE too? Yes, actually I will be performing again for my second year now at Space NYE with 12 other top DJs, and there are plenty of surprises in store for this momentous occasion!

How'd all this action come about? Well, Space head honcho Louis Puig and I bonded after I spun there a few times for Emi Guerra and Louis Diaz, who both seek out new talent for him and the club. It's a deep love for this genre of music that he and I both share which is what Space is all about, and it really shined through when I performed, so they brought me on board, made me an official resident, and the rest is history.

Didn't you also recently sign with a new booking agency? Yes, I just got signed by Unknown World Artist Management Group, and I'm very excited to be a part of such a talented, hardworking team that is on the forefront of dance music, and also being on the same roster as other industry legends like George Acosta, Desyn Masiello and Saeed Younan is amazing."

Where has that taken you of late (and where will you be in the near future)? Well, I'm actually at LAX airport as we speak, so I think that is pretty cool! Last night I performed with global DJ/Producer EDX at Avalon in Hollywood for their massive 8 Year Anniversary party, and I also just did a few shows in Chicago and Tampa, so I would say the future is looking bright.

The spin game isn't the only thing you've got goin', is it? No, I've also recently started working on new music productions with my good friend, Spencer Gordon, a very talented upcoming DJ/producer. We have formed a production company together named Sheppard & Gordon Music, and we have already started cranking out quality tunes that are being signed by top dance record labels and turning heads of industry giants such as George Acosta.

What tracks are on tap? We have already released two songs on Tiger Records and The Rhythm Freak Records, but most of our really big breakthrough songs will finally start coming out in January/February, among them our remix of George Acosta's "Safety Dance 2012", and our two originals "The Finger", which was the #1 song of WMC on the Space Terrace, and "Wake Up The Sun", which features a chilling vocal performance by the uber-talented Milena Hale and a remix from George himself.
DJ Justin Sheppard spins this Friday & Saturday night, for more information log on here and here.