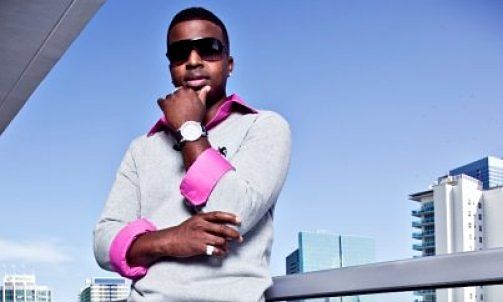 Leave it to New Era to not just tap Miami Heat DJ Irie as a Flagbearer before opening their flagship South Beach store, but to also grandly open the doors while the team is in the the midst of wrapping up a (knock wood) championship season; Leave it to Irie to tap Artist Related DJ M Dot to help herald the all-day throwdown. Yep, starting Saturday, New Era will now hold its own on Lincoln Road. And the infamous lid-makers are giving away all kinds of goodies to celebrate. M Dot fills us in.

Wanna fill us in real quick on your West Coast action? I'm at Seven nightclub in Bonita Springs which is a little north of Naples on Saturday nights. It's absolutely beautiful and we know how to throw parties. We've done some research and figured out how to bring the best product to the Southwest Florida scene and it's worked so far.

How' bout its upcoming East Coast corollary? I've been doing stuff with Off the Hookah for a little over a year now but it was mostly the one in West Palm and Fort Lauderdale. I'm really looking forward to playing at the new Miami location because I'm a Miami boy. I hear it's a gorgeous place with good looking people so I'm ready to party.

What's on tap for Saturday? Well for Saturday we're just gonna have a good time. Obviously, the focus is not on the music but on this amazing store grand opening, however we will be getting down throughout the day. The first 100 folks get a New Era Miami VIP Card good for 30% all purchases for one year, a New Era Miami Snapback, and a New Era T-shirt. They will also be giving away Marlins tickets, gift cards, fulls sets of caps (MLB and NFL); even a Freqnt Flyr bike.

How'd you get connected with New Era anyway? First and foremost I'm a huge New Era fan. I own about 15+ New Era 59 FIFTY baseball caps, some of which i have never even worn. But to answer your question, Irie contacted Nicole who handles most of the bookings for AR and felt that I would be a good fit for this type of event. I'm thrilled that I get to share the stage with Irie on top of being a part of South Beach history.

What other cool perks are there to being in with a cat like Irie? Hahaha there are several. Well perks in the past have included touring with major artist like Jamie Foxx and Kelly Rowland to name a few. Also, this is my fifth season working with the Miami Heat as DJ Irie's backup. That itself is a dream come true. I was fortunate enough to DJ my first playoff game -- game one in the series against the Knicks. The energy during the playoffs is indescribable. What a feeling!!!

Any chance you'll be boothing up at the Triple A against the Pacers? As of now, no. But never say never. Thanks guys and GO HEAT!!!!!

New Era opens its Miami flagship store Saturday May 19, from 11am on at 350 Lincoln Road South Beach. For more information log on here.