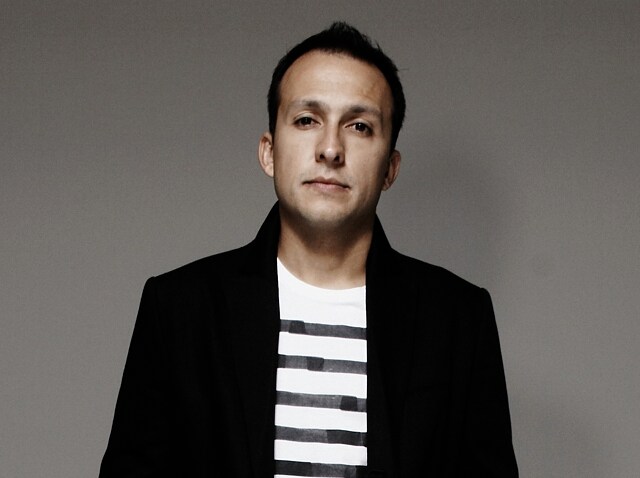 Vegas rocks. The lights, the sounds, the sinfulness. That's probably why Miamians get along so well with those who swing its night. In fact, there's a kinda mutual dig between the two cities, and many of most active after dark ops often rock both. Case in point: DJ Vice. The L.A.-born dance-floor shaker has been jetting back and forth between Vegas and the MIA for many moons now, and each time he hits the spin just a little bit louder. This Friday night DJ Vice will be hitting it at LIV, and if you're of the type to dance, dance, dance, you owe it to yourself to be there right along with him.

You're a S.K.A.M. Artist. Wanna tell folks what that means? I have been with S.K.A.M. Artist since the start. We are going on seven years now and we have come a long way. Basically I am on the Lakers or the Yankees... however you wanna take it!

You got you start started spinning hip hop on L.A.'s POWER 96, but you've been known to drop all kinds of genres. When folks ask about your style of spin, what do you tell 'em? I like to say I'm a wedding DJ on steroids! I have never limited myself to one style or genre because that is not what I listen to. I am all ears when it comes to music... and if it's good, it's good to play.

What's hot to the tables right now? I'm a huge fan of Phoenix as well as Drake's new album and I love the new track by Afrojack & David Guetta - "Louder than Words."

Where'd you get the name Vice anyway? I got turntables at the age of 13 and had no clue on how to find a DJ name. Best thing was to crack open a dictionary and BAM there it was Vice... a bad habit. DJ'n was all I could think about day and night.

Speaking of stories, word is you had a rather mythical encounter with one of hop hop's greatest creators way back when. Wanna tell us about it? Backstage at a radio station event I ran into Dr. Dre and as a fan I had to take a picture. When he asked my name I said DJ Vice. He replied "Oh shit, I listen to you all the time on the radio." At that moment I really realized that radio was taking my name to the next level.

For the past five years you've been in residence at one Vegas hot-spot or another, from Pure to LAX. Where are you holding forth these nights? Right now I've got Saturday nights at TAO in the Venetian Hotel and Sundays for Vice Sundays at Lavo, in the Palazzo Tower. Vegas is slowly taking years away from my life and I still love it!

Your site says you're also a bit of a stamp collector. Can you please explain? I'm a passport stamp collector!! This year alone I have been to 12 different countries. I recently wrapped up an Asia tour and last month was a European tour. I also somehow survived a Mexico tour for spring break which was WILD in addition to a few good nights in Canada. I have circled the globe a few times in the last 6 months.

This Friday night you're coming in to spin LIV -- what's the occasion? Well let me first say that LIV is my favorite place to play outside of my residencies in Las Vegas. That room has energy that goes through my whole body from the moment I go on until I play my last record. This time it's gonna be fun and interesting because I will be spinning side by side with Rony Seikaly... you have no idea what to expect to hear with us together at the same time.

Will this be your first visit to the MIA? Actually I have played at LIV since the club first opened. And I am very fortunate to have a residency at Miami's top nightclub. I frequent Miami regularly for events such as Superbowl or Art Basel and most recently WMC for a week of madness.

When you do swing through Miami, where do you dig hanging out? First place I gotta hit is David's for some Cuban food... I sometimes even go before and after the club. Other then that you got it all within the Fontainebleau. I mean from the beach at your backdoor to having an amazing pre-club dinner at Hakkasan.

What's on the horizon for DJ Vice? As of now I have been spending more time in the studio preparing to release my own original tracks. And in between the traveling I put a lot of time towards my first sneaker boutique I opened in Santa Barbara California.