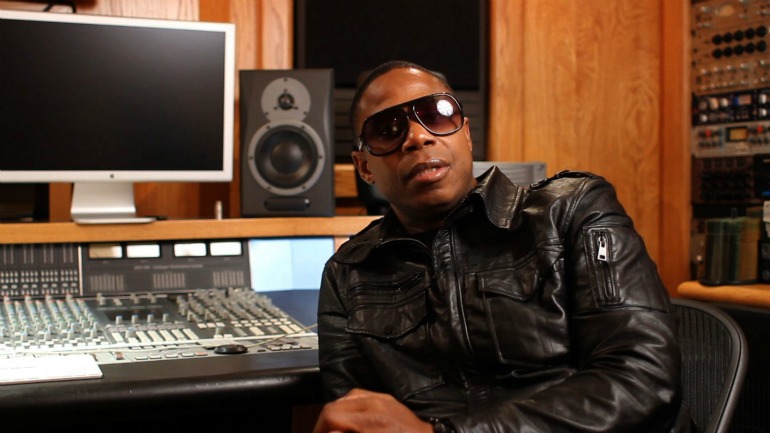 McDonald's has long had a philanthropic streak (think Ronald McDonald Houses), but now that streak even has a beat. Add the fact that it's also got a human beat box for an ambassador, three DJs facing off on behalf of burgers, and a kickass cast of judges (including Miami's own DJ Irie), and, well, you've entered a realm where streak gets struck solid. It's McDonald's Flavor Battle, taking place Thursday night at The Cameo. Ambassador Doug E. Fresh fills us in.

What exactly is the McDonald's Flavor Battle? McDonald's Flavor Battle is a totally dope program sponsored under their 365Black initiative, which recognizes and celebrates the greatness of African-Americans, not just on one day or during one month such as February, which happens to be Black History Month, but it celebrates the accomplishments of those giving back to our community 365 days of the year. McDonald's Flavor Battle engages with their younger, hip customers at the intersection of two things that they love the most: burgers and hot beats. It's a national DJ competition that lets young talented mix masters step into that national spotlight, and for one lucky champ, take home some serious bank! (i.e. $10,000 grand prize)

Who are the three final DJs? We started last November with 24 DJs from three regions each representing a McDonald's burger and now we're down to the final three finalists and these guys are awesome!! We've got from Washington DC, DJ Alizay, representing the Angus Third Pounder. Smack dab in the middle is DJ E-V from Cleveland,representing the Double Quarter Pounder with Cheese, and from San Francisco, DJ Risk One, representing my personal favorite, the Big Mac.

Who'll be judging their skills? We've got a great group of veteran DJs judging Flavor Battle starting with the lovely and talented Spinderella. Miami's own DJ Irie will be throwing down the gavel from the bench, plus DJ Skribble and last year's FlavorBattle Champ DJ JayCeeOh is in the house to help select the best in booth. We've also got the smokin' hot Miss Teyana Taylor working the Twitter chat and keeping the conversation global and real reporting from ringside. Last but not least, DJ Rock T will be spinning some bangin' beats. So it's a great all-star lineup.

How'd you come to be program Ambassador? I've been a big fan of McDonald's ever since I was a kid growing up in Harlem. When you think of McDonald's, for me I automatically I think of the Big Mac. And I guess, having been around since the early days, I'm considered an iconic part of the rap and music industry, so it was just was a natural fit. It's a program I really enjoy working on because of all the young talent we encounter.

Is this the only Mickey D's-related action you're in on? I'm actually going to be down at the CIAA Tournament for McDonald's right after Flavor Battle and they also have me traveling to some of the HBCU's as an Ambassador for the McDonald's brand, so I'm just very excited to be involved with such a great company.

Word is you'll be back in the MIA in March, wanna tell us a bit about it? Your source is right on! Clearly I love Miami because I am back on March 17 and 18 for some Jazz in the Gardens and this year it's off the chain. Mary J, Patti Labelle, Jill Scott, so many other great artists, I can't wait! It's going to be quite the show!

Any other Doug E. Fresh updates we need to know before you go-go? I got all kinds of exciting things in the works. I'm coming out with some new music with my two sons, Trip and Slim, I'm also going to be in the new TV Show "Live at the Apollo," and there's a HBO TV series being directed by Martin Scorcese, so there is quite a lot of good stuff in the works. But, for right now, I'm hoping everyone will tune in to Flavor Battle Thurs night, 9PM Eastern Time and watch us live from Miami Beach, F-L-A,. Its gonna be an epic battle of flavor and fun!