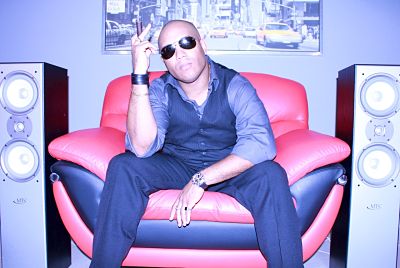 Anybody who caught last year's Master of the Mix will know BET's Smirnoff-backed reality show features the best and the brightest the spin game has to offer. Season 2 promises to be even better. Why? Because Miami's own Dysquo is up for "People's Champ," and if he wins, we win. Niteside got the wheelman to give us the lowdown.

Can you tell us a bit about Master of the Mix? Sure. Master of the Mix is a show sponsored by Smirnoff where the winner gets $250,000. It's entering its second season and they are currently selecting the final contestants. Thousands of DJs across the country went to audition live in front of the living legend DJ Kid Capri and other guest celebrity judges. Kid Capri gave out tickets to all the DJs he approved of; out of those DJs, 10 have already been selected. Twelve additional DJs got the opportunity to battle it out online for the last spot: The "People's Champ" Contest. In this contest the winner is the person that gets the most "Like/Thumbs Ups" on YouTube.

You're competing for the "People's Champ" - How do folks vote for you? Go to either Vote for Dysquo or The Master of the Mix main page and vote by pressing the "LIKE" or "Thumbs Up" button on the DJ Dysquo video. Voting ends July 6th, so Please Vote Now!

Word is you jumped though some hoops to get this spot, wanna explain? I heard about the Miami audition, but I was DJing in the Bahamas during Memorial Day Weekend so I missed it. When I got back I decided to fly out to Atlanta the next day and try out. They gave everyone numbers to wear, but they never called my name. I approached them they told me I'd be going last. When it was my time to go, they told me they didn't have any more time. After taking a plane and waiting a whole day, I wouldn't leave without doing what I came to do, so I hunted down whoever was in charge and fought to get seen. I was able to get in front of the judges but by then my whole frame of mind was off, and failed.

I couldn't accept that defeat so I decided to fly to Detroit a few days later and do it all over again, but this time I managed to succeed and get to the next stage. Then I got a email from the show producers telling me "Congratulations you made the show," but the next day I get another email that said they sent it by mistake and I was eligible for the People's Champ contest. I had to submit a video, and the show producers selected 12 DJs. So here I am fighting again!

That's lotta plane-jumping, but you're used to it right? Not only do I love to DJ, I love to travel. When I have the opportunity to do both, it's a Win! I've blessed with the chance to play some great places around the country.

What do you have going on locally? You can find me spinning in some of the hottest spots in South Florida like Louis in The Gansevoort, Vibe on Las Olas, Whisky Blue in The W, etc. I also spin a live online radio show on CoasttoCoastFM. And I'm currently working a promoter to bring a huge DJ event to South Florida. But that's all I can say about it right now.

Anything else we need to know about Dysquo before you go? After I graduated from college, I told my parents I was going to DJ and they thought I was crazy. Now they see what I already knew, and the rest of the world will see it also. I believe that every journey begins with a step, and any dream can be achieved when you don't give up! Dysquo... Let's Go!