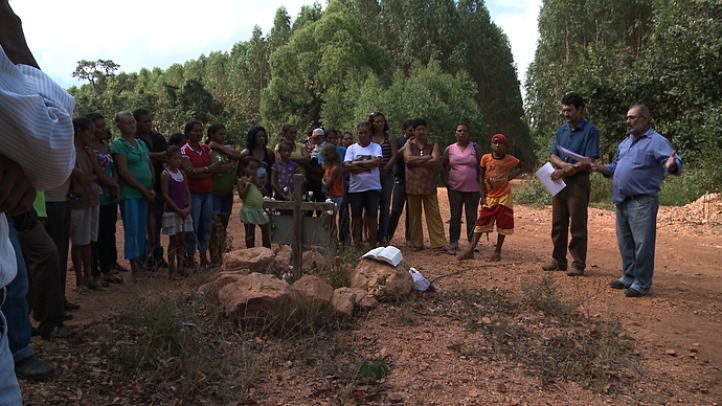 Whether you recycle, drive smart, or source local, you're likely in some way doing your part for the environment. And why not? It's the only one we've got. Well, scores of filmmakers are doing their part too, and when you and they connect we all benefit. That's one of the many good reasons to attend ECOMB's Second Annual Environmental Film Festival. Another is because the movies are magnificent. ECOMB's own Luiz Rodrigues fills us in.
Before we begin, could you please briefly tell us just what is ECOMB? ECOMB stands for the Environmental Coalition of Miami & the Beaches. Founded in 1994, we're an environmental not-for-profit organization dedicated to the promotion of environmental sustainability and the preservation of our community's ecology. This mission is carried out through the development and implementation of a variety of educational programs and campaigns, through the support of sponsors and dedicated volunteers.
What are some of ECOMB's signature programs/efforts? The Litter Prevention program consists of the implementation of a variety of strategies, which aim to reduce the amount of litter on coastal zones within the City of Miami Beach and surrounding areas using, for example, Sponsored Community Cleanups and the Adopt a Beach Program. ECOMB strives to promote better interactions amongst residents, visitors, businesses and government agencies by forming these strategic partnerships.
Why'd you decide to add a Film Festival to the agenda? We feel that educating our community through visual means will inspire them to make changes in their everyday lifestyles. The Film Festival's goal is to create a platform that will evolve into a stimulating and educational annual event, creating a forum for the exchange of innovative ideas amongst directors, producers, scientists, decision makers and moviegoers. In doing so, we hope film festival attendees will further spread our message on the importance of environmental preservation and sustainability.
Care to share what's on tap for opening night? We've got The Carbon Rush as our featured Grand Opening film. It's a 2012 documentary, very fresh and provocative that will help set the mood for the festival. Then DisneyNature's Oceans provides a visually rich experience of our spectacular marine life. Our Keynote Speaker is Katy Sorenson, the president and CEO of The Good Government Initiative at the University of Miami. We also have special guest speakers Brian Scheinblum, Chairman of the Sustainable Business Council with the Miami Beach Chamber of Commerce; Jerry Libbin, Chairman of the Sustainability Committee with the City of Miami Beach; and Wendy Kallergis, President of the Sustainable Hospitality Council with GMB Hotel Association.
Isn't there also some kinda sweet treat tie-in? Yes, Shake Shack (who've been wonderful) are providing us with coupons for a Free Mint Concrete. It's a chocolate custard, with minted marshmallow sauce and chocolate truffle cookie dough. Our guests will have a chance to take one coupon at ECOMB's table during the opening night.
What are some of the Fest's other highlights? We've chosen films that address a wide variety of environmental issues, so it's difficult to choose a few to highlight. But I would say that Chasing Ice is a visually spectacular piece of work that will leave audiences in awe of the majesty and tragedy occurring in the Arctic ice; The Island President demonstrates the threat of losing an entire city due sea levels rising, something that may be an issue for our own city in the future; and Biophilic Design: The Architecture of Life will bring the practicality and innovation of eco-friendly buildings to the front of people's minds.
There's more than screenings to this Film Fest, right? Yes, we wanted to take advantage of the gorgeous South Florida weather and provide an opportunity for visitors and locals to experience our ecosystem in a new way. This is why we partnered with Royal Palm Tours of Miami to host a South Pointe Park Eco-Tour as part of our Festival. We believe that this will further supplement the Festival experience by shining some focus and exposure to our local ecosystem.
Will the Fest also be closing with a bang?Yes, we will drink and dance at one of the coolest, hippest places in Miami Beach - HaVen Lounge. We will have much to celebrate by the end of five full days of activities, and the ambience in Haven Lounge will guarantee a spectacular closing party.
ECOMB Second Annual Environmental Film Festival runs Wednesday October 24 through Sunday October 28. For more information log on here.