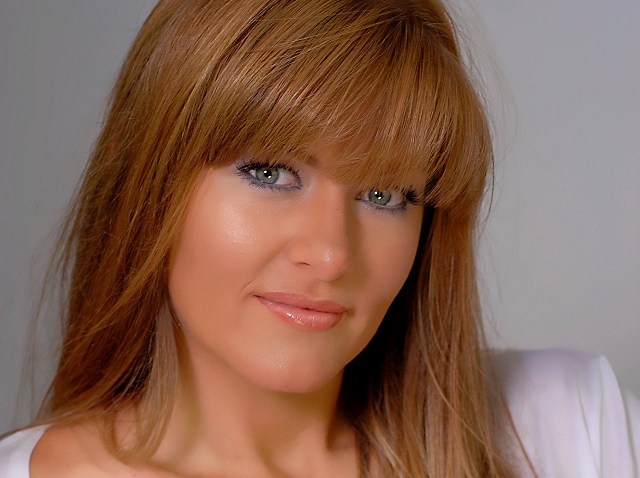 This Saturday evening the Catalina is gonna get trunked-up, big time. Why? Because the First Ever Summer Soiree and Trunk Show is gonna be going down at the South Beach hotel, that's why. And from the looks of things there'll be a veritable grab bag of goodies. Among those showing clothes and accessories are Look Within, Rich Beach, Bronx and Tonn, Catz-Kato and Lisa Riedt, a Collection that puts the Brazil back into the bikini. NBC Miami got with Elisa Riedtmann da Silva, the very woman who is behind Lisa Riedt.

You are the main woman at Lisa Riedt. Can you please tell us a bit about the company? Lisa Riedt Swimwear was established in 2007. The swimwear collection is manufactured in Brazil and currently is exclusive to the U.S. market.

Who is the woman that wears Lisa Riedt? The woman that wears Lisa Riedt is well established in life and has achieved success in everything she has done. She pays attention to details and demands only the highest quality.

This Saturday you're going to be showing your swimwear at the First-Ever Summer Soiree and Trunk Show. What's that all about? Fashion publicist Johann Cuervo offered me the opportunity to introduce my line to press, boutique owners and it seemed a perfect fit. The show takes place this Saturday, June 26 from 6-8pm at the Catalina Hotel on South Beach. The ultimate goal is to broaden our clientele base so that everyone can discover what it feels like to wear Lisa Riedt. With affordable prices, they will have a chance to experience what so many women have already tasted, and that is the ultimate feeling of femininity.

Where might the discriminating woman find Lisa Riedt? In the metropolitan areas where women demand only the best, of course! Locally, some of the places already carrying the Collection include Miami's Four Seasons Hotel (it's also at the Four Seasons New York), as well as the Amira Gift Boutique at the Gansevoort.

You've split your line between "Luxury," "Retro" and "Casual." Can you please explain the differences? The "Luxury" line exudes elegance at all times! The pieces are made with unique finishing and the highest quality materials. This line has a strong sensual Brazilian look. The "Casual" line is practical and comfortable to wear. Each bikini has its own personality, always compounded with the best fabrics. And the "Retro" line pays homage to the traditional femininity while adding a modern twist.

You hail from Joinville, in the state of Santa Catarina, Brazil. How long have you been in Miami and what made you decide to come here? I came here in 2004 searching for a new life and new experiences by sharing my dreams of creating a swimwear line that every woman needs to have in their wardrobe.

How much would you say your native country influences your designs? It's an incredibly important part of me and it influences every design facet. Fortunately, I have been blessed to find many cultures that are similar to the Brazilian customs, from the seductive allure of the Brazilian beaches and the blend of cultures within my country.

Word is you've got a background in journalism. How has that helped you with Lisa Riedt? Communications is everything! My background in journalism has helped me to not only spread my line but also helped me to have a deeper understanding of what women desire and need.

You also are heavily involved with a particular non-profit organization. Can you please tell us the story? Yes, it's the Casa Adalto organization, and it is very dear to my heart. It originated from the tragic death of a Brazilian boy named Adalto, who was diagnosed with cancer at a very young age. His family, with the help of others, developed something to serve as support the children and families affected by cancer, and I've been involved from the beginning.

What's coming up for Elisa Riedtmann da Silva? The future of Elisa Riedtmann da Silva includes nationwide expansion and positioning of the Lisa Riedt brand among the top fashion swimwear brands. It's hard work, but it's terrifically exciting!