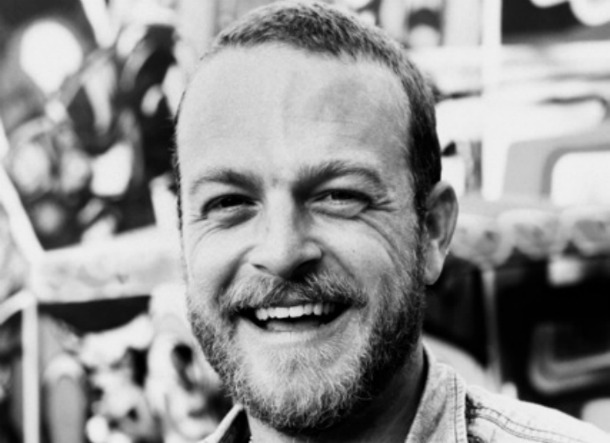 Sundays on the Green may not be a night thing, but since the action that goes down on the grounds is timely, and the sounds made by the place's groundskeeper are timeless, there's no sense quibbling with the clock. We're talkin' 'bout The Armory Studios, and the adjacent Wynwood Green. Both are run (and founded) by one Daniel Wills, whose musical lineage runs from Bad Company to Space Between Words, and includes a stint backing Tom Cruise in Rock of Ages. Niteside threw away the rule book and got Wills to spill about this Sunday's gathering.

What is Wynwood Green? Wynwood Green was an idea I came up with when I got the yard next to Armory Studios thrown into my lease. I wanted to do something that just brought nice people together, and that has a positive message behind the presentation and all around feel. I am a parent and my days of going out until 5am on a Saturday night are few and far between, so I figured I'd use the space to host an environmentally-sound, family-friendly daytime event on a day that for me as a Brit is a day of rest. That led to Sundays on the Green.

Who all is behind Sundays on the Green? The team that makes up the production of Sundays on the Green is Mary Keel from 305Green, Dean Taha from Ground Up Collective and yours truly.

What made you decide Miami -- and particularly Wynwood -- was ripe for such doings? Wynwood, in my opinion, is one of coolest places on earth right now and it's more appropriate for slightly less corporate approaches to events, as well as the kind of 'off-the-radar' productions that seem to attract Miami's finest individuals from every walk of life.

How has the town been responding so far? Everyone who has participated, attended and associated themselves to the space have been very well-represented I think, and they've made the yard what it now is -- a fun new gathering point where you never know what to expect.

I have heard rumors about other venue owners having some issues with our style of doing things, yet for me it is a time of asking for forgiveness rather than permission for entrepreneurial activities for the greater good. Let's get something going for the community to enjoy, then get the city behind it to benefit Miami as a whole.

Speaking of which, who (and what) is on tap for this Sunday on the Green? Well, I wish I could say we were selling beer on tap! As we don't have a liquor license we aren't able to do that. We do however have Wynwood Brewing Company bringing a couple of new beers they have just kegged and they'll be giving out free samples.

Along with fresh Miami brew comes a list of things varying from Bocaditos to baked goods. Organic produce to fresh espresso and music by Sweat Records, vintage jewelry to pet grooming, waterless mobile car cleaning and a bouncy house as the cherry on the top of the sweet homemade cupcakes also being served.

We will also be a collection point for compost and used vegetable oil for Marathon BioDiesel to light peoples lives with and Compost Mobile.

Anyone else in on the action we need to mention? Hosting the live music entertainment for the day is Miami's cool kids on the block, The Black Key Group, who represent some of the finest talent in this Magic City. They have booked Raffa and Rainer to perform as the headliners, and other artists such as Jesse Jackson and Jason Joshua Hernandez of Ketchy Shuby will also be performing.

At 1 p.m. yoga instructor Pablo Lucero hosts a Hot Yoga class in celebration of World Yoga Day. (Bring a yoga mat and towel.) Lolo of Sweat Records will be spinning between band sets. And at 4:30 Climate Reality Project will be giving a presentation about the effects of rising water levels and other environmental issues affecting the area we live in.

Will this be WG's very first Sunday? This is actually the second Sundays on the Green. Last month we had a great event and the turn out, despite the terrible weather, was impressive. Local press got behind us in a big way and I'm very proud of what we accomplished. This month is going to be just as fun, and different in a couple of ways too. Less food trucks, more organized and just smoother all around.
Sundays on the Green takes place February 26, 12-7pm. For more information log on here.