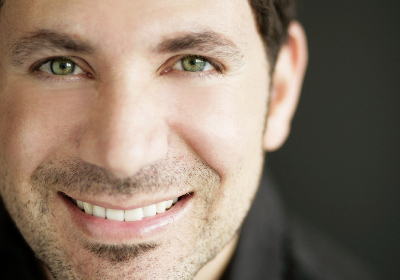 A week or so ago Niteside's keen-eyed lensgirl Jipsy shot the re-opening of Spazio Nero on Brickell. And the ensuing slideshow captured a spot so hot it steamed. Knowing that co-owner Alejandro Ferllen is also one of the minds behind the adjoining Segafredo (as well as outposts in Bal Harbour and on Espanola Way), not to mention venues as varied as Drexel Irish Pub and Café Nuvo, we decided a follow-up was in order.
You just reopened Spazio Nero after an extensive overhaul. Can you tell folks a bit about the transformation? It closed for three months in order to expand another 2500 feet in the continuous effort of providing Miami with one of the best nightclubs in terms of design, sound and lighting without sacrificing it from being an exclusive and amicable club for which we are known for. After the success we had with Spazio Nero it was only consequential to expand so that we could continue to offer the best service to our guests.

Where did you get the name Spazio Nero anyway? It was inspired by the idea of creating a very intimate space for the people that venture out at night and that is how we named it Black Space (Spazio Nero in Italian). Nero metaphorically is the color of night, it is sensual and uninhibited. Spazio is the space where everything is possible, where the uninhibited can lure making both words a great compliment for one another.

Spazio is located within Segafredo Brickell, which means people can do both dinner and dancing without leaving the premises. Was that part of the reason you decided to open on that spot? Segafredo Brickell and Spazio Nero opened toward the end of 2007. Yes, the idea was to provide a cafe, bar-restaurant, lounge-club. Since day one they've been two different locations, which complimented themselves. Having them both side to side seemed very attractive -- to have two different concepts without having to leave Brickell.

Your company, VE Restaurant Group, also owns Brickell Irish Pub right up the block. And recently you added South Beach's Drexel Irish Pub to the line-up. What's the big idea about pubs? Our idea is to continue launching that category in the near future have them become franchises in Miami and other states.

VE also owns and operates a slew of eateries on Espanola Way. Is there a difference in the manner in which you handle South Beach and Brickell? Operationally, they are the same structure but market-wise we manage them different since they are not the same markets. Ninety-nine percent of Brickell is a local crowd. South Beach has a more tourist mixture. That is of course unless it rains or it's too hot -- then we are all equal.

Prior to coming to Miami, you ran hotspots in both Brazil and Spain. Is there a big difference in the way you do things stateside? I have not been in Brazil for a while, so I cannot speak about Brazil because things have changed there. But one thing I can let you know the nightlife is tremendous. In Spain, there is more respect for the night industry and in Miami it is the contrary and a bit touched. There are few who defend and maintain the nightlife in such a way that caters to our clients and create a sort of atmosphere where they will feel comfortable and able to identify.

For all your ventures, your tagline is "Making entertainment inevitable." Can you please explain the phrase? For me entertainment is inevitable, I think for everyone. It is very natural, like breathing. We are constantly looking for something to keep us on our toes. After traveling around and experiencing different atmospheres it became a passion for me to create one where people can simply have a good time, enjoy good food, drinks, music. It became a goal for me. Having accomplished some of that in Brickell, where people can hold from a business meeting all the way to late night lounging/dancing is gratifying for me.

Word is you're also about to open a vineyard in your native Argentina. Wanna tell us the story? When my great-grandparents migrated to Argentina in 1912 from France, they opened a vineyard but it closed. It is always been a dream of mine to own my heritage and continue it. A few years ago after realizing I needed to go forward with it I started working on this project.